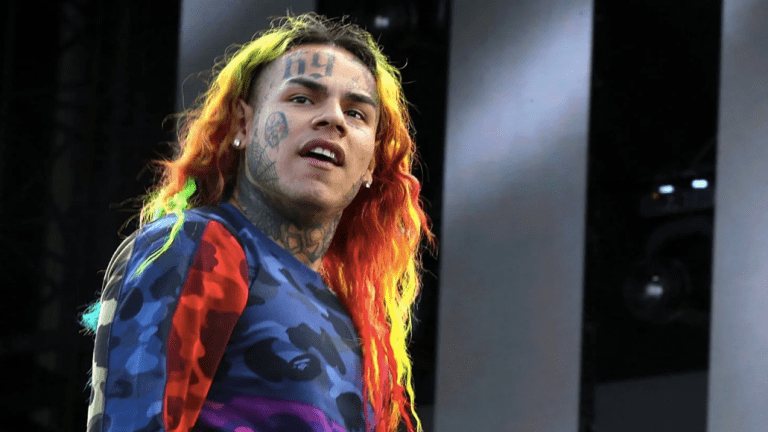 6ix9ine Detained on Federal Charges of Racketeering and Firearms
Brooklyn rapper 6ix9ine's arraignment is set for today.
Daniel Hernandez, known professionally as 6ix9ine, was reportedly arrested last night in New York City. The 22-year-old Brooklyn rapper faces federal racketeering and firearms charges. His arraignment is set for later in the day.
According to TMZ, Hernandez was detained along with his former manager, Kifano Jordan A.K.A. Shottie and an associate named Faheem Walter A.K.A. Crippy. When Hernandez faces the judge in Manhattan federal court more details of his alleged offenses will come to light, writes The Daily Beast.
Last night's arrest added to a growing list of charges faced by Hernandez. He was taken into custody in July for allegedly choking a 16-year-old in a Houston mall six months prior. Last month he was sentenced to four years probation for the "use of a child in a sexual performance" stemming from a 2015 incident. Last week, Hernandez took a plea deal and was conditionally discharged for the alleged assault of a police officer.
It remains to be seen whether 6ix9ine's arrest will interrupt his tour schedule, which is slated to continue with a performance at Celebrity Theatre in Phoenix, Arizona on November 23rd.
H/T: Noisey
Follow 6ix9ine:
Facebook: https://www.facebook.com/Official6ix9ine/
Twitter: https://twitter.com/6ix9ine
Instagram: https://www.instagram.com/6ix9ine/
SoundCloud: https://soundcloud.com/scumgang6ix9ine