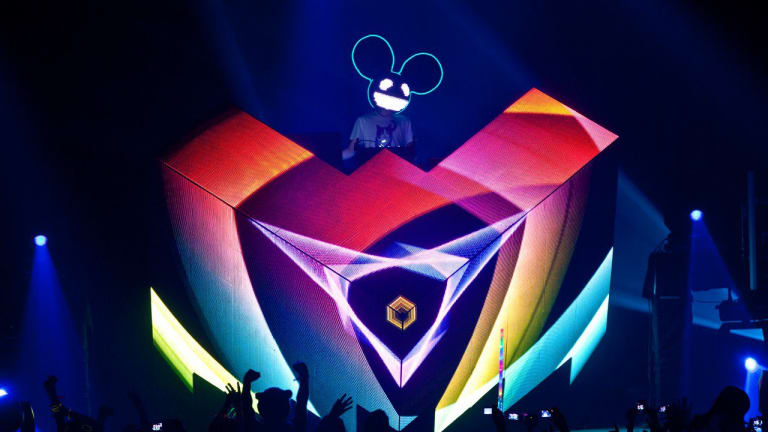 9 Major Moments in the Life of deadmau5 as Documented by Forbes
We'll give you a hint: Most of them happened in his 30s.
It's a rare occurence that deadmau5 willingly participates in an interview with any member of the media. So rare, in fact, that in his most recent one with Forbes he provided a timeline of his life condensed down into nine key events.
The first defining moment in the life of the man behind the mau5head was his discovery of Downward Spiral by industrial icons Nine Inch Nails as a teenager. During the same era he saw legendary rock band KISS in concert, which was significant in that he realized "you could suck so bad at something and still put on a really great show."
It is perhaps less surprising that deadmau5 (real name Joel Zimmerman)'s next life-changing event was when he put on the mau5head for the first time in his 20s. He recounts that the idea came from Jay Gordon of Orgy, for whom he designed graphics.
Interestingly, the remaining six key moments came about in Zimmerman's 30s. Among them are his recent social media hiatus, his professional involvement in eSports, and his scoring of the Netflix film Polar.
The full feature sees deadmau5 go into greater detail on each of the nine definitive life moments he chose to share with Forbes. Read it in its entirety here.
H/T: Your EDM
FOLLOW DEADMAU5:
Facebook: https://www.facebook.com/deadmau5/
Instagram: https://www.instagram.com/deadmau5/
Twitter: https://twitter.com/deadmau5
SoundCloud: https://soundcloud.com/deadmau5