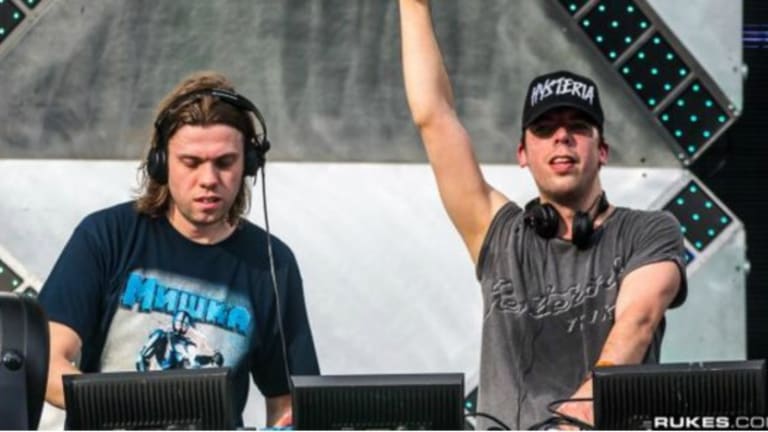 Bingo Players Release 10-minute 'A Decade Of Bingo Players' Documentary [Watch]
A documentary about the journey over the past decade - From the inception of Bingo Players to where Maarten is today. A Decade Of Bingo Players is out now.
Telling the energetic duo's story from inception, till date - Bingo Players just released a brief and crisp 10-minute ocumentary called A Decade of Bingo Players.
Maarten Hoogstraten, one half of the duo, narrates the story of how he and his late partner Paul Baümer met and began their musical journey about 15 years ago! Explaining everything from that question everyone has about what's up with some of the most talented DJ's coming from the Netherlands to ProTracker, the very basic production software on which they bonded and it all began for them.
Regarded as early tastemakers and master producers and DJs in the electronic scene, the trajectory of Bingo Players' success is captivating. They have been credited by many in the industry for being the mainstays in bringing the classic Dutch dance music sounds to the American mainstages. From the very beginning and the initial success with their breakthrough track "Touch Me" with Chocolate Puma, the success of the Bingo Players just went on to explode. In the decade that followed, the duo came to be known for their melodic chart toppers "Cry", "Rattle" and "Out Of My Mind."
2006 was when it all began and they began recording under the moniker, Bingo Players. Their tracks started to resonate with the EDM crowds in America and abroad. As best explained in the duo's Bio, "Their songs feature buzzing, bouncing synthesizers, crunchy, guitar-like riffs reminiscent of the Chemical Brothers, and powerful, driving beats that are shaped by a memorable lyrical hook or a melody."
Explaining how they went about their songwriting and production process Maarten said,
"Most of the time we'd just start with a melody. Then a song would just evolve. We can connect with a song if the melody is strong even though it can still be bare bones. We need to sing along or whistle along or to have an earworm, you know what I mean? Something that sticks in your head."
In late 2013, their worlds fell apart when out of the blue Paul was diagnosed with Cancer and after a six month long battle, he passed away in December. One of his last wishes was for Maarten to carry on their legacy, keep making music and carry on the Bingo Players flag.
A Decade Of Bingo Players is an ode to Paul and their journey from when it all began, till date. Directed by acclaimed director Shomi Patwary, known for his work for Major Lazer, Beyonce, Future, and more, the documentary truly gives fans a peek into the work that went into their project and just how special Bingo Players is to dance music.
Also, we just had to put what Maarten and the dance music industry always say out there one more time, YES, Bingo Players will always remain plural! This one's for Paul…