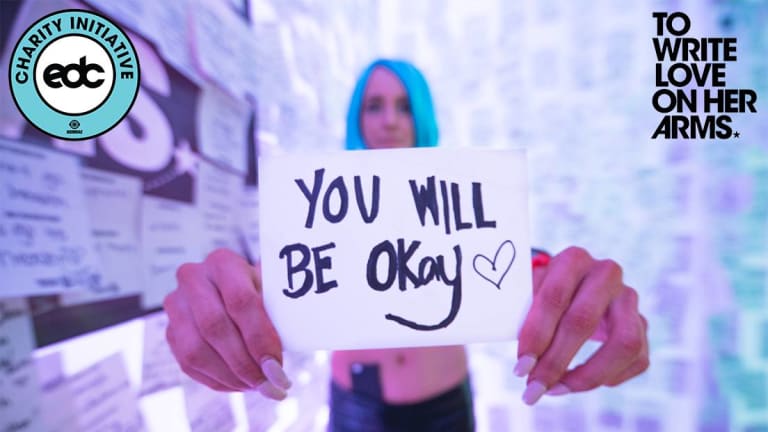 A Once-In-A-Lifetime Experience at EDC Orlando
Insomniac wants to gift a Headliner the ultimate EDC Orlando experience!
The sunshine state is soon set to bloom and welcome headliners from all across the globe to celebrate the 8th year Under the Electric Sky in Orlando, Florida. Huge acts like Kaskade, Alesso, Illenium, Gryffin, Timmy Trumpet, and more are expected to make landfall at Tinker Field on November 9th and 10th. For the first time, Insomniac and Surreal are bringing the EDC Charity Initiative to Florida! The proceeds go To Write Love On Her Arms and towards people who are facing battles with suicide and mental illness.
There are several different artists meet and greets to choose from along with two VIP tickets to EDC Orlando + flight and hotel accommodations. The various artist experiences that can be selected are with NERVO, Illemiun, Kaskade, Alesso, Kayzo, and the list goes on. The campaign runs from September 26 - November 3 and here are the steps to enter. 
1. Pick the experience below you'd want to win (or enter all 3 with the bundle pack)
2. Donations start at $5- the more you donate, the more entries you receive for your chance to win
3. We select a winner for each experience package within one week after the campaign closes 
4. A lucky winner + friend enjoy priceless experiences with artists (2 VIP tickets to EDC Orlando 2018 + roundtrip airfare Sponsored by Orbitz + accommodations, + signed artist merchandise. 
5. Your donation helps support To Write Love on Her Arms
Headliners! Don't hesitate on entering and donating because of the odds of winning. Enter and help donate to a great cause and help save some lives. Make a difference and be the change! #EDCOrlando
Connect with EDC Orlando:
Facebook | Twitter | Instagram | Website
Connect with Insomniac Events: