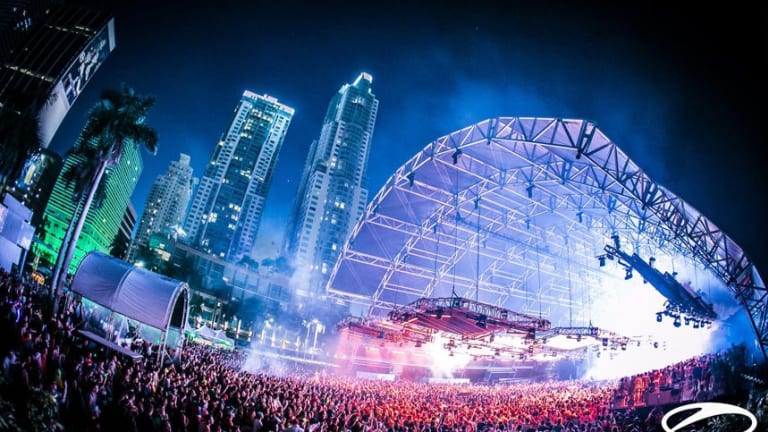 A State Of Trance will Return to Ultra Music Festival 2020
Armin Van Buuren is bringing ASOT back to Ultra for its 10th Anniversary.
After announcing that RESISTANCE Island would take the Ultra Music Festival Megastructure for all three days of the 2020 festival run, fans of Armin Van Buuren's A State Of Trance (ASOT) were left wondering what would happen to the brand's immensely popular stage. Today, Ultra announced that the ASOT stage would indeed make a triumphant return. 
Ultra tweeted out the message to the "Trance Family," letting avid fans know that van Buuren will be bringing A State Of Trance to Ultra for the stage's 10th Anniversary. For the first time, it will happen on a Saturday night at the festival. 
Feedback from fans has been mixed. Some are overjoyed to see that the festival will be bringing back the ASOT stage, but wondering exactly which stage it will be on if it's not occupying the Megastructure. Others are skeptical about the change of programming, claiming that Sunday at Ultra was always "trance day."
Regardless of the situation, Carl Cox's RESISTANCE Island will indeed occupy the Megastructure for all three days, but ASOT is still returning. An adjustment from fans will be necessary, but attendees and ASOT diehards will still be ecstatic about the news. 
FOLLOW ULTRA MUSIC FESTIVAL:
Facebook: facebook.com/Ultra
Twitter: twitter.com/ultra
Instagram: instagram.com/ultra
FOLLOW A STATE OF TRANCE:
Facebook: facebook.com/astateoftrance
Twitter: twitter.com/asot
Instagram: instagram.com/asotlive