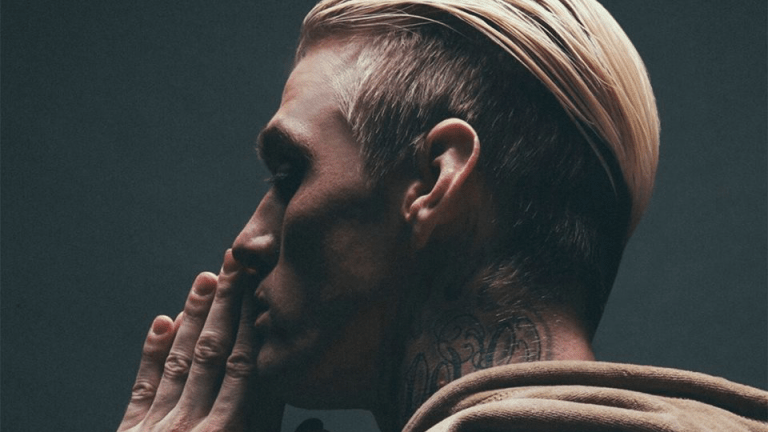 Aaron Carter Accused of Harassing KRANE and Others
Aaron Carter appears to have threatened KRANE multiple times over a dispute regarding their unfinished collaboration.
A disagreement between Oakland, California producer KRANE and Tampa, Florida pop star Aaron Carter has prompted the former to publicly share hostile emails apparently sent to him by the latter. The communications are similar in tone to recent alleged threats he has made to others which have been compiled by an anonymous Twitter user. 
KRANE (real name Zach Krane), shared screen shots of two emails with the sender's information obscured via Twitter. The sender vents frustrations with Krane discontinuing a collaboration between the two of them, calling him a "Jewish p**** and f*****" and attaching a photo of his place of residence.
Fans speculate that Carter was the sender based on his recent social media activity. Video of an Instagram Live stream in which Carter apparently airs grievances about his falling out with Krane has been captured shared by other users.
Carter's ordeal with Krane does not appear to be an isolated incident. Anonymous Twitter account @whatsthetruth21 has shared numerous screen shots of similar encounters, among them another live stream recording in which Carter appears to instruct Shane Coyle of Prank Call Mafia fame to doxx the handle's users.
Beyond that, Carter's recent controversies are far from the most troubling scenarios tied to his name. In addition to a number of run-ins with law enforcement over the past decade, his frail appearance has given some cause for concern. He also recently exposed himself to his Instagram followers, later claiming it was an accident.
Carter has set his Instagram and Twitter accounts to private amid the fallout from his apparent disputes with Krane and others.