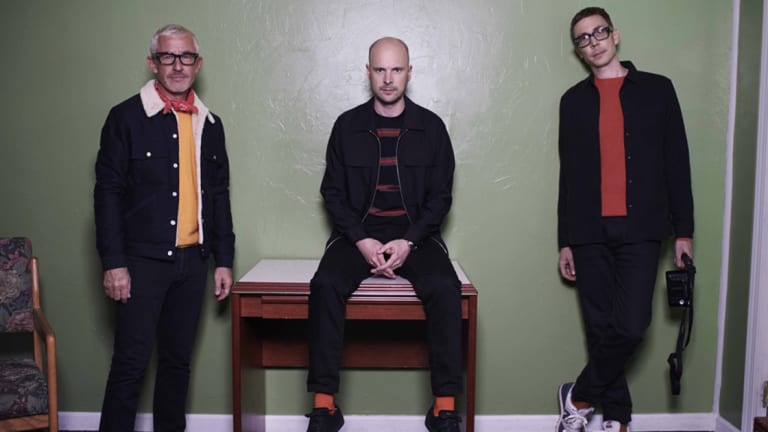 Above & Beyond Announce Twitch Broadcast Partnership for Group Therapy 350
Above & Beyond's ABGT Group Therapy 350 will be a memorable performance for all, thanks to Twitch.
Above & Beyond are soon surpassing another milestone in their Group Therapy podcast and celebrating the achievement by giving more fans the ability to tune in live. 
Above & Beyond's Group Therapy 350 show will be taking place in Prague, Czech Republic in just two short weeks. For those not attending the show at the O2 Arena, the English trio are giving fans the opportunity to tune into a live broadcast. 
Presented by Amazon Music and broadcast via Twitch, Above & Beyond's performance at ABGT 350 will be captured for all to see. An estimated 13,000 fans from 40 countries are expected to make the trip to Prague, but for those at home Twitch has your back. Live stream viewers will also uniquely have the ability to purchase live stream exclusive merch from Amazon during the show.
The event itself will not only showcase the "Northern Soul" producers themselves, but also some of the top talent from their labels, Anjunabeats and Anjunadeep. That includes Gabriel & Dresden, Ilan Bluestone, and Spencer Brown to name a few.
To catch all the action, tune into the Twitch ABGT 350 live stream beginning at 7:30 PM CET on October 11th.
FOLLOW ABOVE & BEYOND:
Facebook: facebook.com/aboveandbeyond
Twitter: twitter.com/aboveandbeyond
Instagram: instagram.com/aboveandbeyond
SoundCloud: soundcloud.com/aboveandbeyond