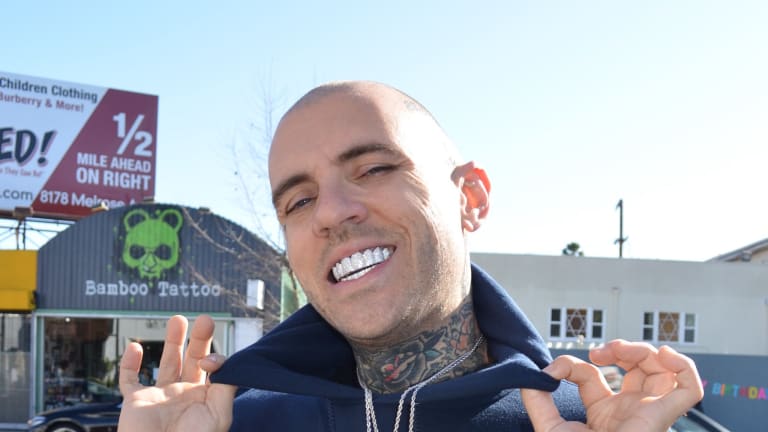 Adam "Adam22" Grandmaison Dropped from Atlantic Records After Sexual Assault Allegations
Grandmaison's girlfriend has also allegedly been involved with certain incidents.
Earlier this year, Atlantic Records launched an imprint inspired by the popular hip-hop podcast, No Jumper. After multiple sexual assault allegations, No Jumper founder Adam22 has been released from Atlantic Records. 
Adam22 (real name Adam Grandmaison) has been accused by multiple women of sexual assault but denies any wrongdoing. Grandmaison's girlfriend, Lena Nersesian, has also allegedly been present during assaults. The pair have released a nearly twenty minute video responding to the allegations and declaring their innocence.
After the first set of accusations, a spokesperson from Atlantic Records told Pitchfork that they take the accusations very seriously and would be launching an investigation. 
A Twitter user with the handle @DuckFanAccount has stepped forward with additional information. The woman behind the Twitter page has received death threats from other Twitter users and has been called a liar by the accused.  
Although it started out as a BMX vlog/podcast series, Grandmaison's No Jumper podcast became a staple in underground hip-hop. The podcast featured a number of then-underground artists before their ascension including XXXTentacion, Clams Casino, Lil Yachty, Action Bronson, and more.   
It is not yet known if the No Jumper label will continue without Grandmaison.
H/T: Pitchfork