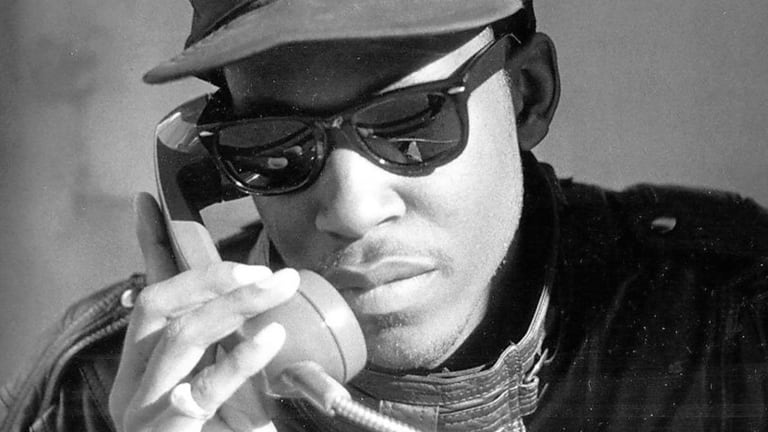 Fundraiser Created for Chicago House Legend Adonis' 34 Years of Unpaid Royalties
A fundraising page has been created in an effort to help the acid house pioneer.
A couple of months back, Chicago acid house pioneer Adonis asked fans to refrain from purchasing his music on Trax Records. He's stated that for 34 years he has not received a penny from the label and that they do not own his music. He then called upon distributors to stop selling music of his that was released on the label. After hearing about the story, a fan came up with a fundraiser in an effort to help Adonis out.
In a Facebook post from his personal account, he shared details of the story and encouraged fans to spread the word. When asked in the comments where he suggests people purchase his music from, he shared his Bandcamp page, which is linked at the bottom of this article.
The creator of the fundraising page, DJ Pure, spoke about why he started the fundraiser and encouraged every raver and musician to help out.
After seeing so many artists ripped off by the Trax Record label, and especially my favourite acid house tune of all time, which Adonis has not received one cent for!! I thought its time to sort this out! Please can all Ravers donate at least £1, and let's help a musician in these hard times, and also give thanks for such a timeless work of art!! I will start it off with £10 that was overpaid to me for a DJ gig, but the client wouldn't accept back, so I am paying it forward.
To donate to the fundraiser created in Adonis' honor, head over to the donation page hosted by JustGiving here.
H/T: DJ Mag
FOLLOW ADONIS:
Facebook: https://www.facebook.com/AdonisRecordings/
Bandcamp: https://adonisrecordings.bandcamp.com/
Twitter: https://twitter.com/AcidOriginator