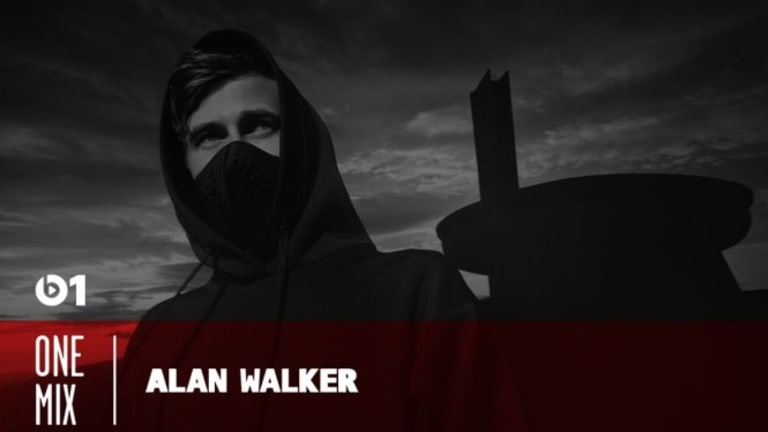 CATCH ALAN WALKER ON THIS WEEK'S BEATS 1 ONE MIX
A mix from the producer behind the hit track "Faded".
You probably know Alan Walker from his hit song "Faded".

Shooting him into stardom, the progressive house track achieved multi-platinum status, even being played out and remixed by some of the biggest names in dance music. In fact, Tiesto remixed it twice.
The Norwegian superstar was quick to prove he is not a one-hit wonder. Capitalizing on the success of "Faded", he began consistently putting out great music, touring the world, building a unique persona and cultivating a global following. Some of his most popular tracks include "Sing Me To Sleep" and "The Spectre", and he has developed an artistic brand centered around a sense of enigma.
This weekend, Walker will be joining Beats 1 for their weekly mix series, One Mix. In his own words, it will be "energetic, diverse and refreshing." Apart from his own originals and remixes, expect tracks from the likes of R3hab, Avicii, Galantis and Marshmello.
Air Dates:
Friday 24th November 2017 - 16:00 LA / 19:00 NY / 00:00 UK
Saturday 25th November 2017 - 04:00 LA / 07:00 NY / 12:00 UK
Before taking the decks, Walker shared some of his personal experiences as a musician and all things EDM. Check out the interview below.
EDM.com: Your first show experience?
Alan Walker: Tiësto live in Bergen, Norway in January 2016.
The first time you brought your mom to one of your shows?
My homecoming show in Bergen in December 2016.
The artist who inspired you to become a musician?
It's a group of artists. But the first one who introduced me to music production and taught me the fundamentals was DJ Ness.
Your go-to places for new music?
SoundCloud.
Your guilty pleasure record?
Maybe not a guilty pleasure, but one of my favorite tracks is 'Time' by Hans Zimmer.
The one record you would take with you to a deserted island?
Avicii.
Your dream B2B partner?
Dimitri Vegas & Like Mike.
Your Favorite BPM?
130-140.
The one piece of gear you always need on the road?
My phone.
Your all-time favorite festival?
Tomorrowland.
The biggest misconception about dance music?
That it has passed its peak.
How often do you get out and have fun, and where do you go?
I'm mostly working and on the road, so any time off is spent with family and friends back home.
The city with the most underrated dance scene?
Maybe Shanghai or Shenzhen in China, EDM is huge over there and I'm amazed by the support every time I visit.


Your industry prediction for the next year?
Hopefully more EDM music on the top charts!
Your best piece of advice for new producers?
Stay curious, learn from your environments, find your own sound.
Dead or alive, who would be your dream collaborator?
That's a tough one. A song with Adele would be amazing.
One of the unique experiences you've had backstage?
I would say when I got to meet Tiësto backstage during his show in Bergen in 2016, that was big for me.
One of the unique travel experiences you've had?
My first time performing in China .