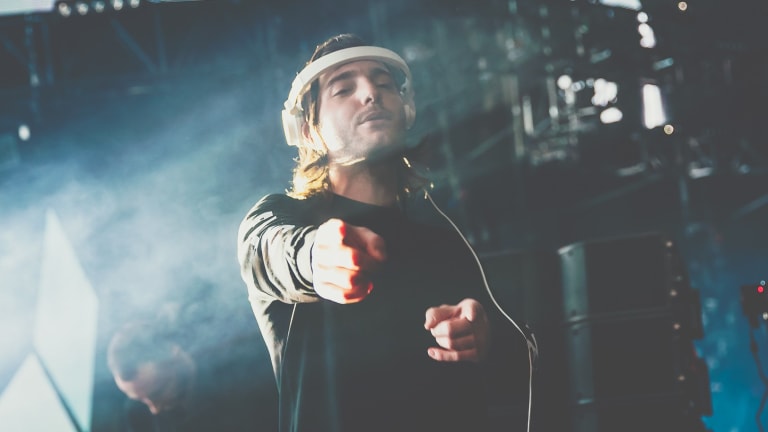 Alesso Announces 'Progresso Volume 1' Mixtape Coming this Friday
The Swedish superstar DJ/producer revealed a brand new mixtape is coming this weekend.
One of the biggest names in dance music, Alesso, announced a brand new mixtape is coming this Friday. At the time of writing, little is known about the mixtape other than its name, Progresso Volume 1.
After reading the name of the mixtape, one can reasonably assume the Swedish superstar will be delivering a proper dose of progressive house to fans with this upcoming release. 
Attentive followers on Twitter pointed out that the track used in the teaser video was played during his performance at EDC Mexico last weekend. It is not known if any other IDs will be featured on the mixtape.
Fans of Alesso will have plenty of opportunities to see him this festival season. He was announced as a headliner at Disneyland Paris' Electroland, The Indy 500's Snake Pit, Tomorrowland, and more.
Late last year, he collaborated with Twitch mainstay, Ninja for a track on his compilation album Ninjawerks Vol. 1. Named in honor of the worldwide sensation, Fortnite, "Tilted Towers" saw Alesso deliver another massive big room heater to the video game inspired compilation.
Progresso Volume 1 releases this Friday. 
FOLLOW ALESSO:
Facebook: https://www.facebook.com/AlessoOfficial/
Twitter: https://twitter.com/Alesso
Instagram: https://www.instagram.com/alesso/
SoundCloud: https://soundcloud.com/alesso