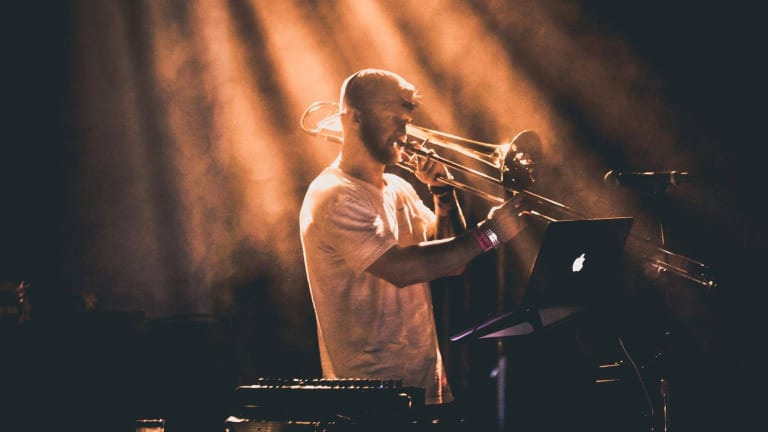 Watch Alexander Lewis Make A Beat Out Of Cups, Handcuffs And An Alarm Clock
Whaaaaat?!
When looking for beatmaking videos and challenges, you can really get lost on the internet, as you go from artist to artist, and from one format to another. Not many can beat the quality of All Def Music's The Crate challenge videos though, were they provide a producer with a handful of items, while they have to showcase their process in sampling them and turning them into a beat. 
Their latest episode features producer, trombonist and fan-favorite Alexander Lewis, who is known for his unique and heavy solo productions, as well as interesting collaborations with all kinds of vocalists. Given red cups, a package of straws, an alarm clock, handcuffs and a small bingo game, the talented producer twists and turns his samples into a trap beat, explaining his process in the simplest way. 
Enjoy below: 
Follow Alexander Lewis:
Facebook: https://www.facebook.com/officialalexanderlewis/
Instagram: https://www.instagram.com/_alexanderlewis/
Twitter: https://twitter.com/_alexanderlewis
Soundcloud: https://soundcloud.com/alexanderjlewis