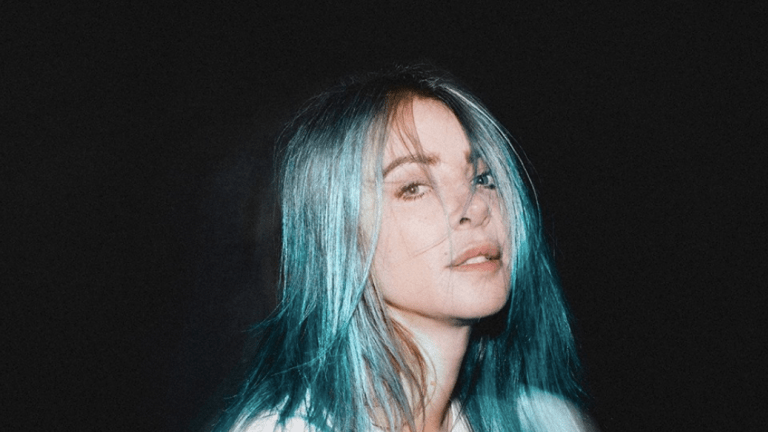 Alison Wonderland Displays Show Visuals of Baby Yoda from The Mandalorian
The viral phenomenon of Baby Yoda has found its way to the stage.
It was only a matter of time before the pop culture influence of Disney+ original series The Mandalorian bled into EDM. Alison Wonderland has included images of the enigmatic Baby Yoda character in stage visuals for one of her performances.
Alison Wonderland (real name Alexandra Sholler) had already professed her love for Baby Yoda on a number of occasions. Unmistakable images of the overnight internet phenomenon then found their way onto the screen behind her during her Avant Gardner show in Brooklyn, New York.
Baby Yoda has instantly become a subject of both social media adoration and fan theory speculation. The humanoid being bears distinct similarities to the Yoda character introduced in the original Star Wars trilogy, but its backstory has yet to be revealed by The Mandalorian's writers. 
Sholler will continue touring with a Wonderland Warehouse Project Worldwide performance at CROSS DOCK Harumi in Tokyo, Japan on December 21st.
H/T: EDMTunes
FOLLOW ALISON WONDERLAND:
Facebook: facebook.com/awonderdj
Twitter: twitter.com/awonderland
Instagram: instagram.com/alisonwonderland
SoundCloud: soundcloud.com/alisonwonderland