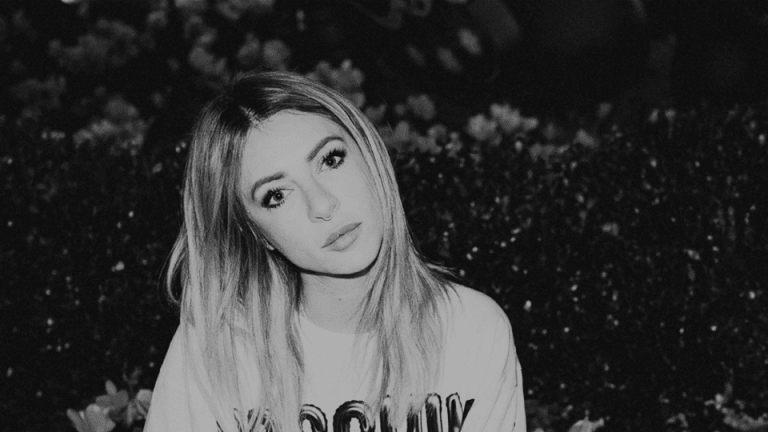 Alison Wonderland Stars On This Week's Beats 1 One Mix
From releasing her sophomore album to being the highest billed female DJ at Coachella, Alison Wonderland is taking 2018 by storm.
Alexandra Sholler began her music career as a cellist in the Sydney Youth opera, later joining an indie band as a bassist. At the age of 16, the young Aussie journeyed to Europe to study classical music. Fast forward to 2018, she goes by the name Alison Wonderland, making some of the freshest electronic music around, touring the world, and most importantly, staying true to herself.
Last month, she played uber-popular festival Coachella to an over-pouring crowd of 20,000 fans at a prime night-time slot in the Sahara tent. Her performance marked the highest billed female DJ to play Coachella. While she's been a prominent and ever-evolving figure in the electronic music world over the years, her current spot in the limelight stems from her recently released album, Awake.
Awake, Alison Wonderland's sophomore album, is a 14-track project that playfully bounces around trap, pop and hip-hop. Her production ability shines as she brings vibrant soundscapes to life, creating songs that are playful, powerful and melodic.
Though the album has notable features from rappers Trippie Redd and Chief Keef, the vocals are strongest when they come from Alison herself, adding intimacy to an album bursting with emotion. From anger and sadness to joy and hope, the album is an unabashed deep dive into Alison's world. Awake is raw and personal. In an interview with Billboard, she affirmed:
"This album ... is about discovering self value again. Being around things that were very toxic for me really brought me down for a long time, and I realized that I finally had the strength and the choice to get out of those environments. I really hope, when anyone hears this album, they take something from that, and they hear that you're not alone, and you can bring the strength to bring yourself out of something. Everyone has self-value and self-worth."
No surprise, given she never shies away from her feelings, even those one would usually sweep under the rug. Alison openly embraces insecurities and encourages others to do so too. She isn't afraid to strip away society's rose-colored glasses when it comes to the stardom of DJ life, boldly exploring the reality behind the glamor. She's genuine, and that translates naturally onto her music.
To hear what she's all about, tune into Beats 1's weekly radio show, One Mix, this weekend. Alison Wonderland has a special mix in store for listeners, with selections from Awake, as well as songs from favorites like Kanye West, Dua Lipa, Bad Bunny, Virtual Self and Hudson Mohawke. Expect mashups you'd hear at a festival main stage and energy unique to Alison.
Tune in here.
Air Dates:
Friday 11th May 2018 - 23:00 LA / 02:00 NY / 07:00 UK
Sunday 13th May 2018 - 06:00 LA / 09:00 NY / 14:00 UK