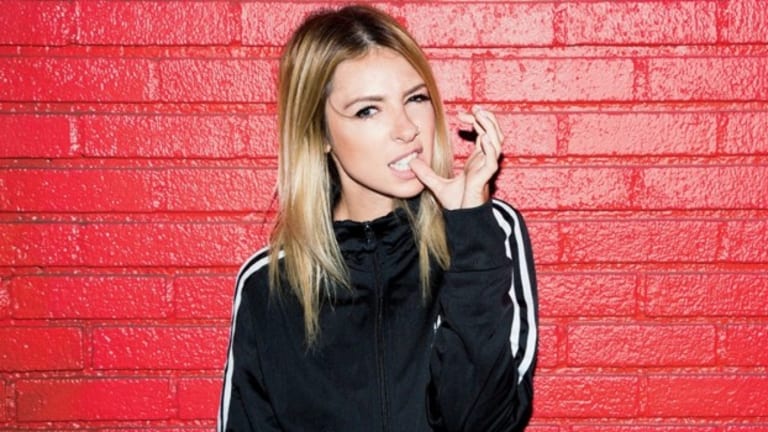 Alison Wonderland Comes Forward to Tell Her Own Story of Sexual Harassment
And here's another powerful woman in Dance music coming forward to reveal her story of sexual harassment and how she decided to deal with it!
Alison Wonderland has always been a vocal advocate when it comes to issues like the social stigmas of mental illness, as well as issues women in the industry (and otherwise) have to face.
In light of the sickening accusations made against Hollywood producer, Harvey Weinstein, as exposed by The New York Times, women all over have begun to gain the courage to speak out with support from one another. After the likes of Ashley Judd and Cara Delevigne came out to tell their stories about powerful men abusing their position to subordinate female colleagues. Similarly, Fox News' Bill O'Riley is another famous example of the grossly abused privileges by men in power. Reilly got the axe from the broadcasting network after several allegations of sexual assault were brought to light last Spring.
In an effort to bring transparency surrounding such incidents, women from all walks of life are finding the courage and support in each other to come out and tell their stories hoping for the appropriate actions to be taken against these men.
One of the most recent incidents in the world of dance music is the accusations on The Gaslamp Killer. The courage of a young girl like Chelsea who has been scarred for life to come out finally, is no less important than that of any other woman! Although their stories do not directly involve men at the positions of Weinstine or O'Riley, Alison Wonderland also took to twitter a couple of days ago to come out with her story. Her sheer act of sharing this harrowing past experience is brave and courageous on its own, but how she decided to deal with it eventually shows us just why she is the kickass woman we love!
The absolute highlight here is definitely the moment where Alison revealed how she happened to find her Ex-boss's wife on Facebook and sent her a message telling her exactly what had gone down. Ofcourse, ending it with a thumbs up emoji wishing here a 'Good day!'
While Alison Wonderland is known to be one to take Women's Rights issues seriously, earlier this month she had shut down two apparent fans for hideous comments on one of her Instagram posts. After they posted comments about how they wanted to 'roofie' her and 'rape' her, the Aussie did not take the comments lying down. Posted on a photo taken after a Brisbane show, she called them out saying,
"Yo I wouldn't usually call people out but I feel like this time it is important. Last 2 comments. This is not ok. Ever. I don't care if it's a 'joke'. Not. Ok."
Taking to her Facebook and Twitter she also went on to say,
"I hope anyone who has ever felt threatened by comments like these knows that it's totally acceptable to stand up for yourself and take it seriously. Humans need to be respected equally regardless of gender or job or wealth or education. Any comment said to make someone feel threatened is a crime. Call me ugly, tell me you hate my music or my voice or whatever i don't give a fuck about that shit, but implying that you want to give me a drug then rape me, joke or not, is just... oh my god... how is this even a thing?"
In the wake of all these heart-wrenching stories, it brings one thing to light louder and clearer than ever. If you or anyone you know has been a victim such inappropriate advances or nonconsensual sexual assaults, know that you are not alone, and more so you are NOT the one to blame. Although it may be easier said than done - voice it out, speak about it - there's a community of survivors and allies that has your back and is willing to help you out of it.