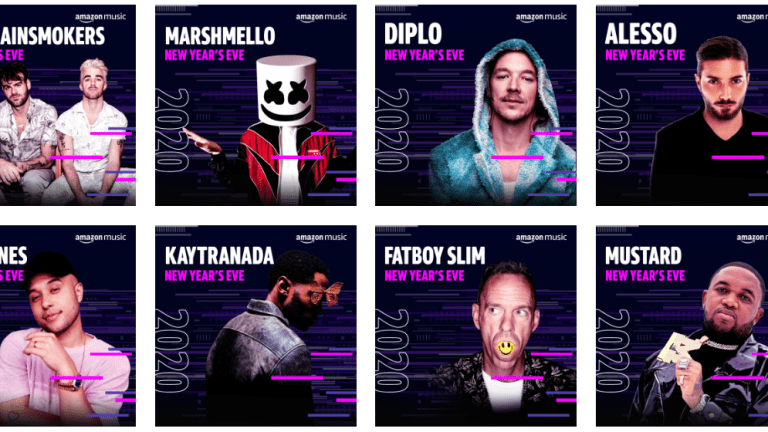 Amazon Music Launches Choose Your Own DJ Just in Time for 2020
The collection includes specially curated playlists from Diplo, The Chainsmokers, Maya Jane Coles, and more.
With a new decade just around the corner, EDM fans will undoubtedly be looking for great playlists to send off the 2010s and move into the 2020s. Luckily, Amazon Music has everyone covered with their new endeavor, Choose Your Own DJ, just in time for the New Year's Eve festivities. 
Choose Your Own DJ features a multitude of specially curated playlists from some of the biggest names in electronic music. Artists featured include Diplo, The Chainsmokers, Fatboy Slim, Maya Jane Coles, Dimelo Flow, and many more. These playlists include the artists' favorite recent tracks and even some Amazon Music exclusives. 
"These tracks include some of my favorite releases this year, stuff I've been playing out in my sets a ton, a bunch of remixes, and a lot of records by friends and artists I love," said Diplo in a statement. Other artists are featuring exclusives - like Jax Jones, who delivered a new VIP remix of his track "This Is Real" featuring Ella Henderson. Lost Frequencies also included a new remix of "Sun Is Shining" from Le Pedre.
To listen to these playlists, fans can simply ask their Alexa device to play their favorite artists' playlists, or ask Alexa to choose a DJ for them. 
Amazon Music's Choose Your Own DJ features a wide array of even more artists across the spectrum of EDM and beyond. Check out the full lineup here.