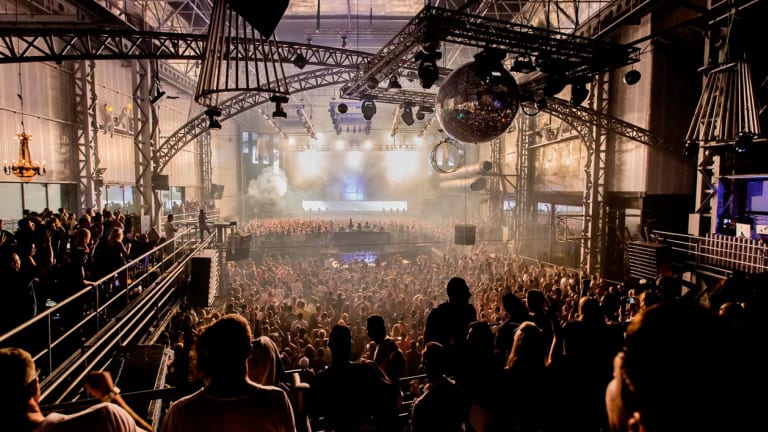 Superclubs Amnesia and Privilege Ibiza Temporarily Lose Licenses
September inspections found Amnesia and Privilege Ibiza in violation of safety codes.
Two Ibiza nightlife destinations have found themselves in the crosshairs of local authorities once again. Amnesia Ibiza and Privilege Ibiza have had their licenses temporarily revoked after San Antonio City Council inspections found safety infractions in both clubs.
The inspections, which were carried out on September 22nd, concluded that both clubs had made structural alterations to increase their capacity according to Dario de Ibiza. Specifically, one had built partition walls onto exits and devoted areas not intended for specific use to public dance. The illegal changes to Privilege resulted in a capacity increase of roughly 500.
Privilege and Amnesia have been fined €54,999 and €650, respectively. Being that both clubs are already closed until springtime, the setbacks aren't likely to affect their programming.
Compared to the pressures placed on Ibiza superclubs two years ago, the City Council's recent citations are a walk in the park. As a result of Operation Chopin in September of 2016, 87 clubs including Pacha, Space and Ushuaïa were under investigation for tax fraud among other offenses.
Earlier in 2018, two other unnamed Ibiza clubs incurred fines of €3000 and €5500 for remaining open later than allowed. 
H/T: DJ Mag
Follow Privilege Ibiza:
Facebook: facebook.com/PrivilegeIbiza
Twitter: twitter.com/privilege_ibiza
Instagram: instagram.com/privilegeofficial
Follow Amnesia Ibiza:
Facebook: facebook.com/amnesiaibiza
Twitter: twitter.com/Amnesia_Ibiza
Instagram: instagram.com/amnesiaibiza