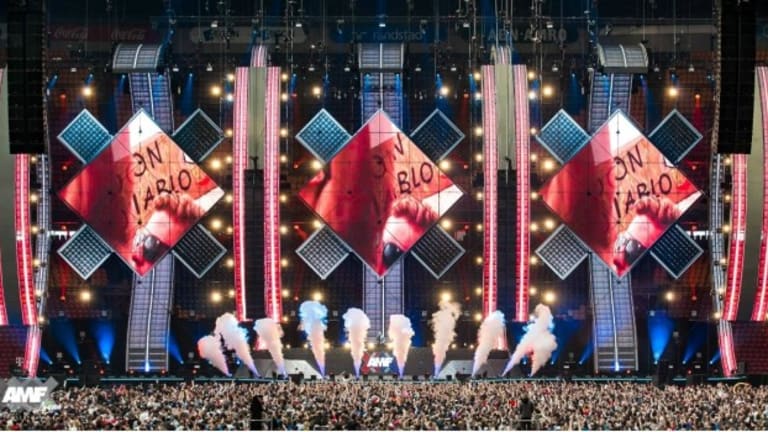 Amsterdam Sets New and Strict Sound Requirements For Festivals Held in the City
AmsterDAMN! The Amsterdam city council laid down strict sound restrictions of Music Festivals in the Dutch capital.
With ADE around the corner and hardly a couple of months away, the latest Amsterdam City Council decision on the sound requirements to be followed by festivals and events is definitely not good news. Come October, all of Amsterdam pretty much transforms into one BIG party through the duration of the Amsterdam Dance Event, a.k.a. ADE.
Growing with each passing year since 1995, ADE is currently a five day extravaganza where everyone who is anyone (or wants to be someone) in the world of Electronic Dance Music is sure to be there! While the days focus on meetings and conferences, the nights that more often than not run into mornings, are all about the unforgettable parties and incredible sets from the who's who of the world of EDM along with the results of the much (or now not so much) anticipated results of the DJ Mag Top 100 DJ's. Gearing up for this years edition from October 18 - 23, the schedules are stacked and packed with awesomeness as per usual.
The Amsterdam City Council has recently decided to introduce and enforce strict sound regulations which could result in major sound limitations for festivals and large scale events in the Dutch capital. This restriction will mean events will need to adhere to keeping the sound levels below 85 decibels and this has been done in order to appease local residents.
Amsterdam is one of the first of the municipalities in the Netherlands to place such extensive sound restrictions on the organizers of music events. Promoters will in effect need to take more measures to reduce any kind of inconveniences caused to residents by way of any such musical festivals or events. For example, the organizers of festivals will be required to conduct permanent acoustic research during the events.
A spokesman for the council explained,
"Organizers are now mainly concerned with how the sound sounds on the field. According to the new rules, they will also have to focus on the question of the effect of noise on the environment, and how to minimize the inconvenience."
On a promising note though, the twenty most popular places in the city will be classified in different categories which clarify how much a location can have. As the spokesperson clarified, thankfully
"Issuing licenses will be customized."
How this will play out for festivals and events in the Dam still remains uncertain as of now. But, dance music IS a big deal in Amsterdam and festival season stretches extensively through summer all the way through to the end of fall. Home to festivals like Awakenings, Sensation and Amsterdam Music Festival (AMF), we're pretty sure they will find a way around striking a balance between letting the festivities continue without bothering the residents much!
H/T: Mixmag and Techno Moves