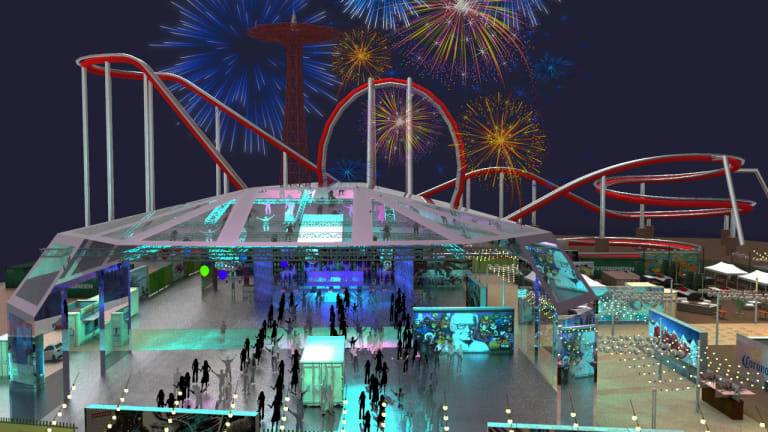 50,000-Square-Foot Venue Coming to Coney Island Beach in New York City
DEG Presents is bringing a new, 4,000-person venue to Coney Island in Brooklyn.
Coming soon to Coney Island Beach in Brooklyn is Amuse, a brand-new, 50,000-square-foot concert venue courtesy of DEG Presents. 
While Coney Island is rather large, the venue will more specifically be located at the Coney Island Art Walls, an outdoor street art gallery. It will have a 4,000-person capacity and will be customizable for large and small-scale events. 
Amuse has a unique way of handling the food and beverage service aspect of a venue. The food and drink vending stations will be inside shipping containers and will be able to be changed per the theme of each individual event.
When speaking with Billboard, DEG Presents owner Eddie Dean gave some insight into the significance of the location:
"Coney Island is quintessential Brooklyn. It is such an amazing environment at an amusement park setting. It is right on the beach. It is really a one-of-a-kind opportunity and we're really excited. People can make an entire day out of it. You could go to the beach, spend some time on the rides and then come to a nice concert."
Amuse is set to debut later this month. For more information, you can visit their official website.
H/T: Billboard
FOLLOW DEG PRESENTS:
Website: degpresents.com
Facebook: facebook.com/degpresents
Twitter: twitter.com/degpresents
Instagram: instagram.com/degpresents