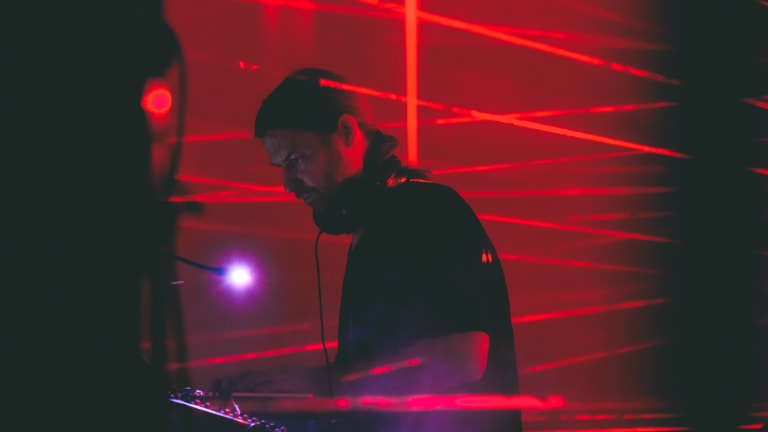 Aphex Twin Logo Appearance Drives Speculation of Coachella Billing
The festival's full lineup is due out any day.
Coachella Valley Music and Arts Festival has just begun revealing their 2019 lineup via Twitter with a full announcement due in the coming days. While he hasn't been officially announced yet, a new piece of art posted by Aphex Twin's visual artist, Weirdcore, seems to all but confirm the legendary producer will perform at the festival.
In Weirdcore's Instagram post, shown below, Aphex Twin's logo has been stamped over that of Coachella with the caption "Happy 2019..." Aphex Twin's team has employed this strategy of logo placement before, using it to announce his 2014 album Syro and his Collapse EP released back in September of 2018.
Given the reliability of Weirdcore as the source, the post has fans confident Aphex Twin will be performing Coachella in early 2019. Assuming he does, it will be his first Coachella performance since 2008, eleven years ago.
FOLLOW Aphex Twin:
Facebook: https://www.facebook.com/aphextwinafx
Twitter: https://twitter.com/aphextwin
FOLLOW COACHELLA:
Facebook: https://www.facebook.com/coachella
Twitter: https://twitter.com/coachella
Instagram: https://instagram.com/coachella