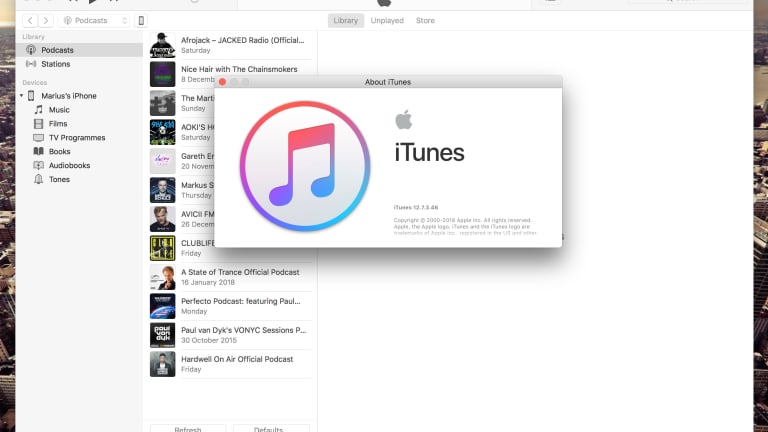 Apple Announces Imminent iTunes Discontinuation
iTunes' elimination marks the end of an era for music consumption.
A little more than 18 years after iTunes was presented to the world at the at the 2001 Macworld Expo, Apple has finally officially announced that they will pull the plug on the popular music application, opting for more efficient and contemporary ways of media consumption. 
Back then, the service was revolutionary for combating music piracy and illegal file sharing. As RIAA reported at the end of last year, however, streaming amounted to 75% of the U.S. music industry's revenue in 2018, a big amount of which likely came from Apple Music's 28 million paid subscribers. 
The change will be talked about in detail at the 2019 Apple Worldwide Developers Conference (WWDC) taking place in California this Monday-Friday, which will include Apple's new strategy to replace iTunes by dividing the media consumed on it. TV, Music, and Podcasts apps are already running on iPhones and iPads, yet the tech giant is aiming to complete the ecosystem by implementing them on Mac Books and desktop computers alike. 
"The transition might not be finished for a couple of years, but this is the strongest push Apple has made toward the unification of its two platforms," said developer Steven Troughton-Smith to Bloomberg. "Apple and developers can put more effort into one version of things instead of having to build everything twice." 
H/T: EDMTunes