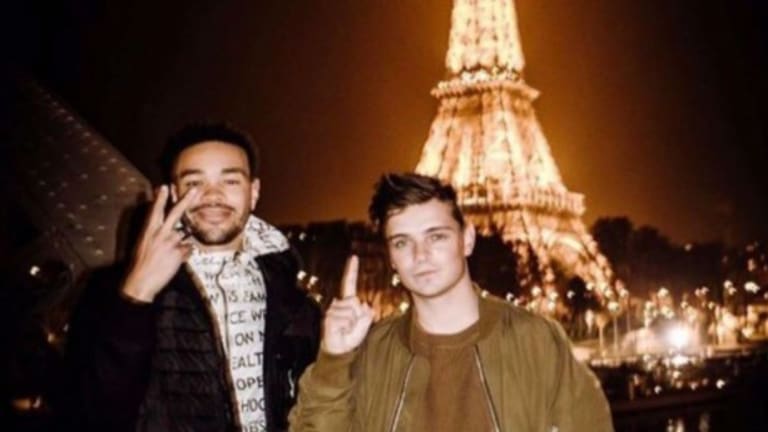 Martin Garrix Teams Up With Maejor to Lead Project Area21 Release "We Did It" [LISTEN]
There's no stopping Martin Garrix right now! He's back with "We Did It," a new Area21 release. Listen to it here!
The year 2016 saw Martin Garrix amping up his game in an impressive way! With the release of his own record label, STMPD RCRDS to his side project with Maejor and Area21, Martin Garrix has been on the road to more wins and success. Martin Garrix is also the reigning No.1 DJ in the world, according to DJ Mag's yearly rankings, giving the young Dutch DJ another blast of startpower!

Last month we saw this young hitmaker release his much anticipated single with Troye Sivan which he had teased through his sets at Ultra Music Festival and Coachella. The hype for "There For You" was real, and totally justified. Recently, Garrix also announced future collaboration were in the works with Linkin Park and One Republic's Ryan Tedder! This Dutch wonderkid is on a serious roll!
2016 also saw a ton of speculation around Martin Garrix's side project Area21 and who he had partnered with on it since the first track "Spaceships" was released in early 2016, followed by "Girls" later in the year. However, earlier this year it was revealed that the voice on the project is that of Detroit based rapper and producer, Maejor. The latest release from Area21, "We Did It" dropped yesterday and has the projects signature touch, a perfect blend of pop, hip-hop vocals layered over a future bass-y dance track. This one sure see's a neat blend of a perfect cross genre track.
With its laid-back melody and on point vocals, this one sees Area21 establish their vibe. The next time you're down and out or in doubt, leave it to this new Area21 track to pep you up with lyrics as they go, "You said we'd be broke, but indeed no one can tell. But now we fuckin did it and I hope it gives you hell when we pull up in that Maserati!"
The track has been officially released on Garrix's own STMPD RCRDS.
H/T: Dancing Astronaut