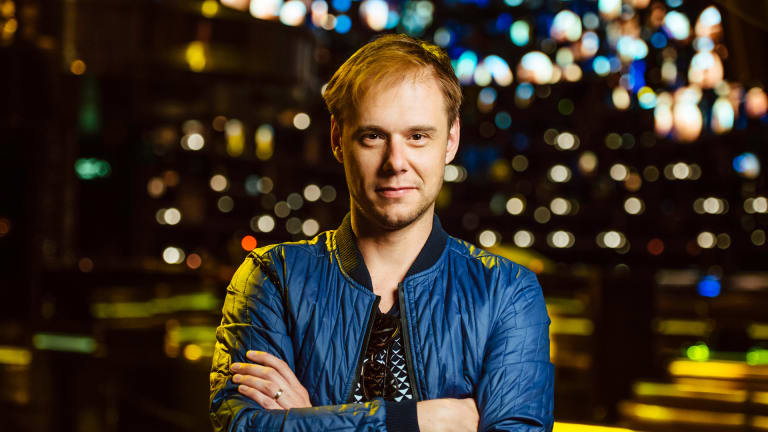 Get a Glimpse of Armin van Buuren's Creative Process with His New Masterclass Series
Learn how the master of trance produces his iconic tracks with his Masterclass Series.
Not only is Armin van Buuren a world-renowned DJ, record producer, and artist, he's now a teacher. Through his brand new MasterClass, Buuren will showcase his creative process via the online class. MasterClass announced the course yesterday, allowing students to enroll for $90 USD.
This immersive, online course will allow Buuren to take students through his entire creative and technical musical process as he creates a track from scratch. Buuren will also share tips and tricks that he's learned over the course of his 20-year reign as one of the world's most recognizable DJs and producers. Furthermore, students will gain access to audio stems from his personal projects.

Armin van Buuren has become one of the most world-renowned DJs in the electronic music industry. He's a Dutch DJ and record producer from South Holland. His online radio show, A State of Trance, has been a pivotal element in Buuren's career. The show is broadcasted to 37 million listeners each week throughout 84 countries and 100 FM stations. He was also nominated for a Grammy Award in 2014 for the Best Dance Recording for his single "This Is What It Feels Like" (ft. Trevor Guthrie). This nomination made Armin van Buuren the fourth trance artist to ever receive a Grammy nomination.

The MasterClass will go live at the beginning of 2018 and will include 20+ instructional videos from the iconic DJ, producer, and remixer.