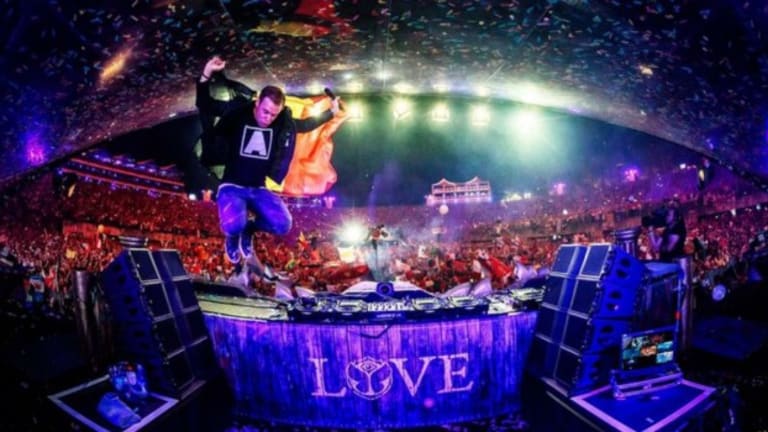 Armin van Buuren Releases His High Energy Tomorrowland 2017 Set [LISTEN]
We can't count the times we've listened to this!
Grammy-nominated DJ and producer, Armin van Buuren, is originally from Leiden, the Netherlands. He has developed an intense passion for electronic dance music since he was young, and it never fails to show each and every time he performs. Armin is constantly doing shows in either high-end nightclubs, enormous music festivals, or his own tours, all on a global scale.
Armin is well known for his radio show titled "A State of Trance", where he has been releasing weekly mixes since its' start in 2001. A few days ago, he released his 825th episode! In 2003, Armin also started his own record label, Armanda Music, which has become one of the most successful record labels worldwide. In the year 2013, he became the first solo dance artist to play Madison Square Garden. Some of his most popular tracks include "This is What It Feels Like" feat. Trevor Guthrie, "Another You" feat. Mr. Probz, and "I Need You" with Garibay feat. Olaf Blackwood.
This July, Armin van Buuren performed yet again at Tomorrowland Belgium. This year was his time bringing "A State of Trance" to the stage, and the set was absolutely magnificent. Just three days ago, he released an album with the highlights from his live set! This is not the first time he's done this, as he's previously released highlights from his live set at Ultra 2017. This album contains 15 tracks, all Mix Cut edits of his original tunes. The high energy of the performance can literally be felt through the speakers, especially when Armin yells "What's up Tomorrowland?!" If you haven't yet heard his Tomorrowland set, or want to relive it over and over again, take a listen below (or use these other streaming platforms)!
Be sure to check out his upcoming tour dates for your chance to see this legend live!