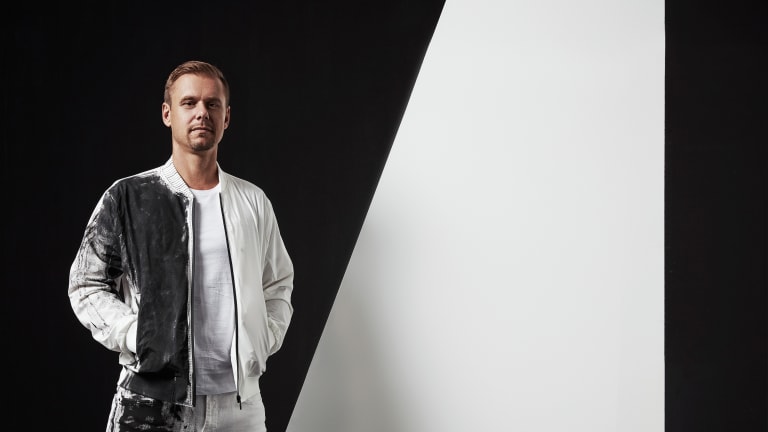 Armin van Buuren Named Global Oceans Ambassador by World Wildlife Fund
Armin van Buuren has turned his efforts towards a new initiative: cleaning up oceans worldwide.
Armin van Buuren has been appointed a Global Oceans Ambassador for the World Wildlife Fund. The world-renowned producer will be teaming up with the organization on their #BeatPlastic campaign. 
Armin van Buuren has had a monumental year professionally. The Dutch producer recently unleashed his seventh full length album, Balance, a project with a prolonged lead-up that produced several hit singles along the way. For his next objective, he is turning his attention to a noble endeavor: stopping oceanic plastic pollution.
Armin's interest in teaming up with the WWF began on a trip to Bali in between tours. "There I could see with my own eyes how beautiful animals like turtles are affected by plastic pollution," he stated. "These experiences opened my eyes and made me realize how much aid is needed."
Currently, a staggering 8 million tons of plastic are dumped in the ocean each year. As part of the #BeatPlastic initiative, van Buuren's goal is to mobilize millions in support of the campaign. His first call to action is for fans to sign the WWF Petition, calling world leaders from the UN to draft a treaty containing concrete steps to stop plastic pollution. 
Supporters can find the WWF Plastics Petition here.
FOLLOW ARMIN VAN BUUREN:
Facebook: facebook.com/arminvanbuuren
Twitter: twitter.com/arminvanbuuren
Instagram: instagram.com/arminvanbuuren
SoundCloud: soundcloud.com/arminvanbuuren