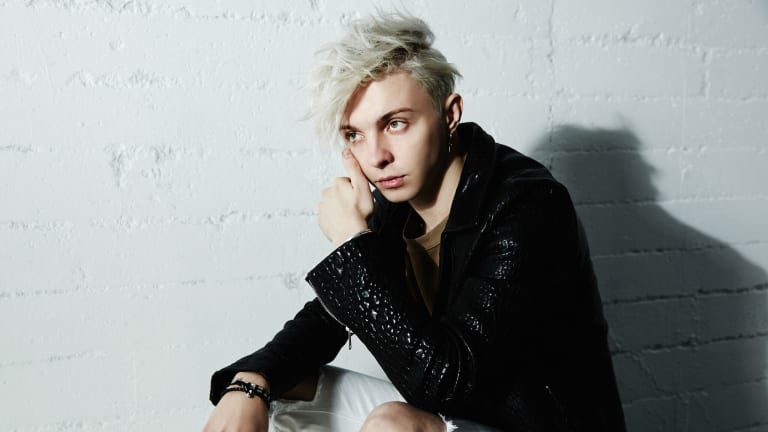 Arty Produces Heartfelt Tribute Track for Avicii Titled "For Tim"
Watch Arty debut a track he wrote in honor of the late EDM legend, Avicii. While the track hasn't officially released yet, it will is meant to be out soon.
April 20, 2018. A day that is forever going to be a hard one to forget for anyone in the industry as well as dance music fans around the world. While some time has passed, the industry as a whole, artists and fans included are still mourning the passing of one of EDM's greatest young producers whom we lost way too early, Avicii.
While the tributes keep pouring in by the plenty, everyone seems to be coping with the loss in their own unique ways. While there have been numerous mixes and remixes of some of his greatest music, on the other hand, the big guns of EDM like Tiesto and Nicky Romero to name a few have dedicated huge chunks of their sets at major festivals like Ultra and Coachella towards tributes to the man. His homeland as well has been paying tribute to the Swede in many ways from church bells chiming his tracks to the time over a 1000 singers performed a heart-wrenching version of "Wake Me Up." We wish we could still wake him up, but...
A couple of days ago, Russian DJ and Producer Arty, released a track influenced by Avicii's signature style of music and titled it "For Tim." The young artist released a video from when he debuted the track only a few days ago stating "I could barely hold my tears..."
While he doesn't specifically state in the tweet what the track it is or who it was for, he went on to reply to a fan who tweeted to him asking if it was "For Tim?" To which he replied to confirm it was indeed and also that it was the very title of the track as well. He further went on to engage with fans on twitter who said Avicii would be smiling and dancing in heaven when he heard this to which Arty responded saying he would only hope his friend has finally found his peace and how he really missed him. 
While the influence Avicii has had on the largest to the smallest of names in music is undeniable, his lively and addictive style of synth pops and unforgettable hooks is something many are trying to keep alive. While this track by Arty is the only testament to that, it's not only an incredible display of respect and love for Bergling but also combines the evident melodic influence from his style of music with Arty's unique progressive house style's to create something extremely special.