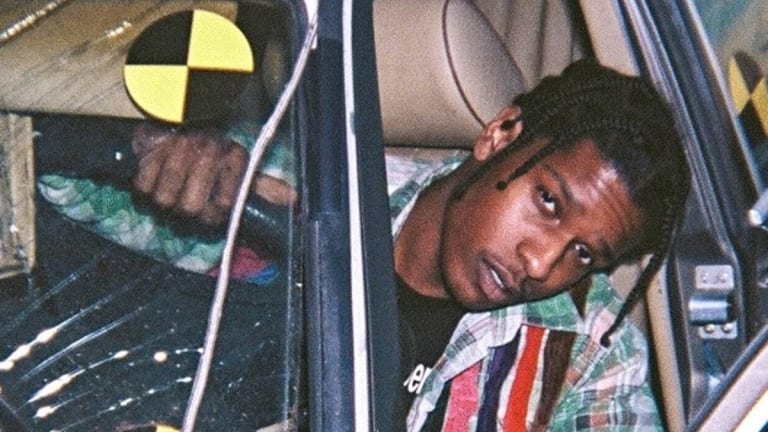 A$AP Rocky's Tomorrowland Performance Canceled After Arrest
The 30-year-old hip-hop artist is still incarcerated in Stockholm, Sweden.
Following an altercation with two men in Stockholm, Sweden on June 30th, hip-hop star A$AP Rocky was arrested. Two weeks later, the artist remains incarcerated while Swedish authorities decide whether or not to charge him with aggravated assault, a crime which could cost him up to six years in prison. Due to this, A$AP Rocky has had to cancel all upcoming tour dates, including a performance at Tomorrowland in Belgium.
The arrest happened after two men reportedly attacked Rocky and his entourage. Despite Rocky seemingly trying to be a peacekeeper in the incident, the harassment continued, and one of the men broke a pair of headphones over one of Rocky's bodyguards' head. Rocky remained calm after this, but reportedly began fighting back upon learning that the two men had been harassing women in addition to his entourage. 
Rocky's management released an official statement: "A$AP Rocky is being detained in a Swedish jail for an unknown period of time for acting in self-defense during an altercation that took place. Due to this unfortunate situation, he is forced to cancel his European festival and tour dates in July."
TMZ has obtained a great deal of footage from the incident which corroborates most of the story. Now, A$AP Rocky is reportedly facing inhumane conditions within the Stockholm prison, while they deny him contact with a U.S. Embassy representative. TMZ claims the rapper is facing a "breach of Rocky's human rights" as he reportedly sleeps on yoga mats, eats only one apple a day, and shares a cell with an unruly inmate who is throwing his own feces around.
Follow A$AP Rocky:
Facebook: facebook.com/asaprocky
Twitter: twitter.com/asvpxrocky
Instagram: instagram.com/asaprocky