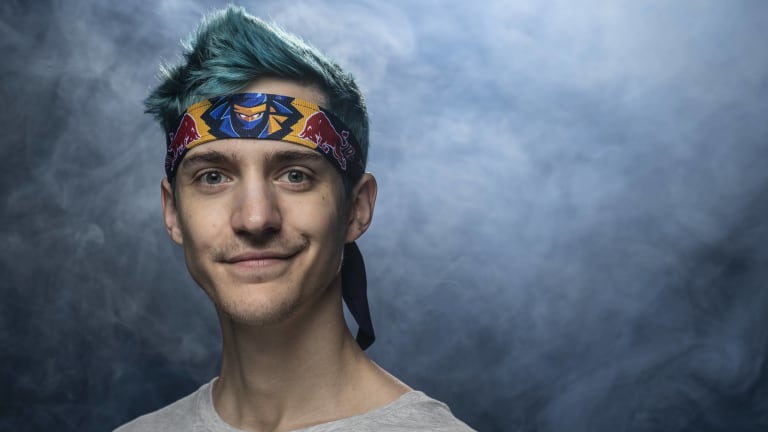 Astralwerks Records and Ace Gamer, Ninja, Team Up on Ninjawerks
Ninjawerks, an original soundtrack, will feature music from the top names in electronic music.
In a first for the music and gaming worlds, Astralwerks Records and Tyler "Ninja" Blevins have joined forces on a groundbreaking new project, Ninjawerks. The album will be an original soundtrack that promises to feature music by many of today's most acclaimed electronic music artists.
Ninjawerks will be available in digital, CD and vinyl formats. While they still haven't revealed any details or even a release date, more information is to follow in the weeks ahead. In addition to the album, the product line will also include a wide range of merchandise, Ninjawerks accessories and original artwork.
As one of the most popular online gamers in the world, Tyler Blevins, a.k.a. Ninja has risen to mainstream star status. As a testament to his success, in addition to his mind-boggling stats, he's a favorite duo partner among DJs like Marshmello and Dillon Francis. 
Speaking about his partnership with Astralwerks, the 27-year-old Chicago resident said,
"I'm stoked about this project, first because I truly love the music, but also because I think this is another big step towards bridging the gap between music artists and gamers. Our worlds keep getting more and more connected, and this feels like the next step -- hopefully, this can become the soundtrack to gaming. It's also amazing to partner with Astralwerks and Capitol Music Group, because they bring so much credibility to the album. I mean. Come on. Get your ears ready."
Astralwerks General Manager Toby Andrews added, 
"Partnering with Ninja and taking our first step into the gaming world simultaneously as a label is an extremely exciting proposition, and we couldn't be happier to be announcing Ninjawerks. Working with Ninja and his team at Loaded to curate and conceptualize the album and the coming campaign has been remarkable. Through the hard work and dedication of a lot of people, it's great to see this project come to life and expand the possibilities of what we can offer artists."
Blevins announced the album earlier today at TwitchCon and also went down to throw a Pre-party with Dillon Francis. Catch glimpses of it on Francis' Instagram stories here. 
The world of music and gaming seem to be converging like never before, and collaborations like Ninjawerks and events like Insomniac's PLAY Festival only serve as evidence. 
Follow Astralwerks Records:
Facebook: https://www.facebook.com/astralwerks/
Twitter: https://twitter.com/Astralwerks
Instagram: https://www.instagram.com/astralwerksrecords/
SoundCloud: https://soundcloud.com/astralwerks