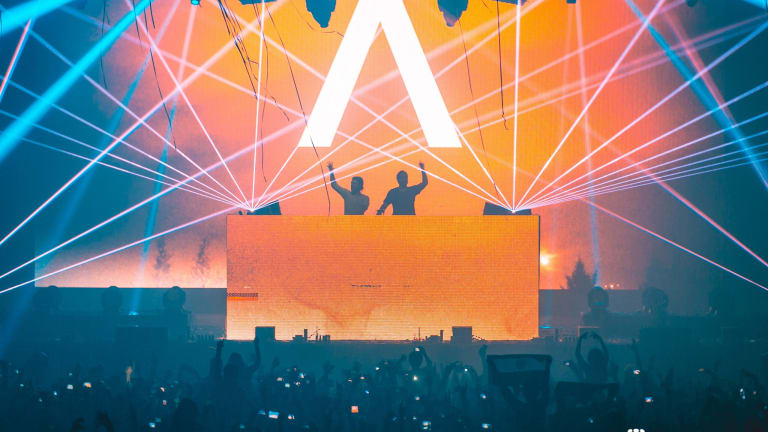 Astralwerks Announces Major Rebrand With Its Relaunch
With a refreshed team, logo and a renewed focus on dance and electronic music, Astralwerks is back and promising to be better than ever before!
Astralwerks, a premiere label, is no stranger to the world of electronic and dance music since years on end. However, earlier this year the 25-year plus old label handed over the reigns to Toby Andrews as General Manager. By opening its doors in the historic Capitol Tower in Hollywood, Astralwerks has relaunched as a modern, artist-first label with a true focus on nurturing talent across the wide spectrum of electronic music.
Their latest signings to recording agreements under Astralwerks have been noteworthy with the likes of DJ and producer ILLENIUM, renowned Swedish duo Axwell Λ Ingrosso and a now household name Marshmello.
In addition to the new signings, the label also revealed its brand-new logo, the unveiling of Astralwerks specific merchandise and also the new Orange color scheme for the label itself. The new logo consists of an amalgamation of the previous logos throughout the years and is morphed into a sleek dot and a line, as a direct reflection of the modern innovative attitude that the label is looking to instill within the staff and their overall global outlook.
In addition to the new signings and the rebrand, the entire team took a rehaul too with new personnel from all over in the industry bringing their A-game. In addition to Toby Andrews taking over as General Manager since May of this year, in key marketing roles at the label are Luke Armitage, who was previously at Universal Music Group (UMG); Nick Sung, from Get In! and Catherine Corkery, who comes to the label from Big Beat/Atlantic Records. In Strategy, Nicole Lee comes to Astralwerks from Columbia Records.  Jeremy Vuernick, Senior Vice President of A&R at Capitol Music Group, has been brought on to head the A&R department of Astralwerks. Additionally, on the A&R team are, Natalie Dodge, from Big Beat/Atlantic Records and Sergio Vega from William Morris Endeavor. Joe Mortimer takes on the role of Creative Director, while Jin Ju Lee takes on an administrative assistant role after working at TMWRK.
Speaking of the new artist signings and personnel additions, Andrews said, 
"We're incredibly excited that artists of the caliber of Illenium and Axwell Λ Ingrosso have decided to join the Astralwerks family. As we renew our focus on the label's historic strengths in dance and electronic music, these artists reflect where we are headed in the coming years. Each and every member of our new Astralwerks team has a true depth of experience in the genre and are obsessive about the music. Their years of experience coming from all corners of the world prove that we are a forward-thinking and global label, poised to provide our artists with a high level of support as we continue our label's legacy as a frontline label for the best and most cutting-edge artists in the dance and electronic music world." 
We're excited to see where this talented bunch takes the Label next, and be sure we will keep you posted!