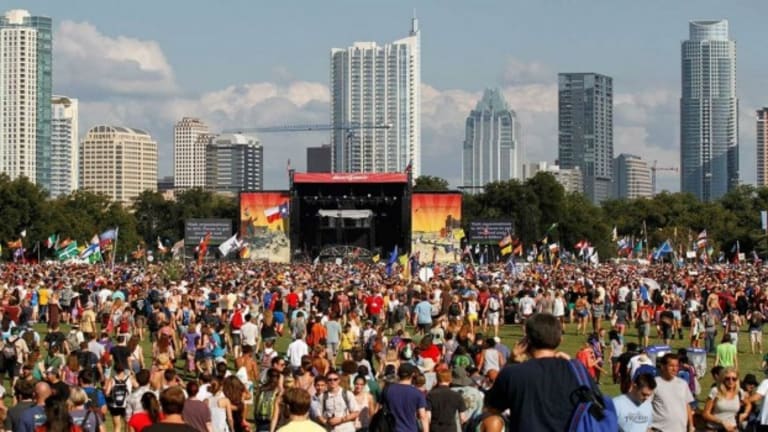 AUSTIN CITY LIMITS OFFERS REFUNDS IN RESPONSE TO GROWING UNCERTAINTY AMID LAS VEGAS ATTACK
The endemic of mass shootings in America affects electronic music.
The devastating attack in Las Vegas, the worst mass shooting in modern US history, is an unfathomable tragedy. Our hearts go out to the lives lost and the families affected. We can only hope those affected are able to cope with such heavy losses peacefully, and that such a cruel, inhumane incident does not occur again.
The shooting is frightening, in particular, for the music community. Concerts and festivals are being increasingly targeted by acts of violence and terror, an alarming trend. For many of us, music events are supposed to be a safe space, an environment we look to for comfort, an escape from reality. To think that our next concert could be the target of violence is an unsettling thought.
Organizers are, thankfully, not oblivious to attendees' growing fears amid this uncertain atmosphere.
Earlier this week, Austin City Limits mentioned a number of attendees have reached out to them, saying that they are not comfortable attending the outdoor event in light of the Las Vegas shooting. In response, here's what ACL had to say:
If ticket holders no longer wish to attend, they can contact ACL obtain a refund here.
With an expected attendance of around 75,000 people, and prominent headliners like Martin Garrix, The XX, Jay-Z and Red Hot Chili Peppers, ACL is definitely a large-scale festival. With that, it's great to see the organizers taking attendees' concerns seriously, and addressing them effectively. We hope to see ACL's 2017 a smooth, enjoyable and successful experience for all involved.
H/T: EDM Sauce