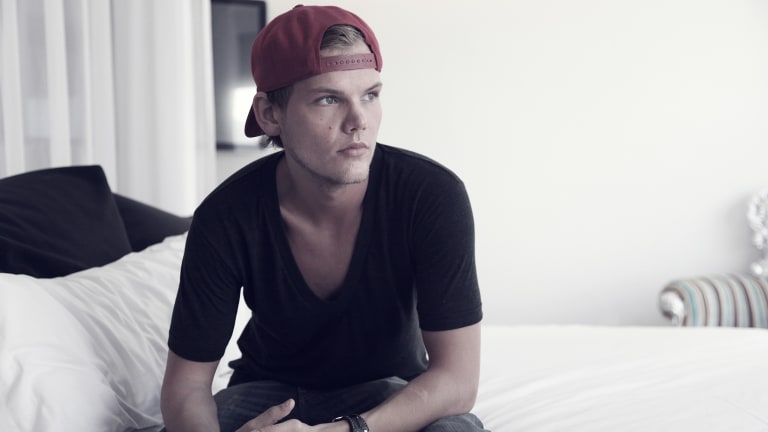 Industry News Round-Up: Avicii's Passing, Universal Music Group's Potential IPO, & More
This week was rough for the dance music scene.
Beloved EDM pioneer Avicii passes away at 28
Tim Bergling, better known by Avicii, was found dead in Muscat, Oman on the morning of April 20, 2018. He was only 28-years-old. 
His publicist issued a statement, asking for respect and privacy as the family mourns and deals with the devastation of his passing. 
"It is with profound sorrow that we announce the loss of Tim Bergling, also known as Avicii," states his publicist. "He was found dead in Muscat, Oman this Friday afternoon local time, April 20. The family is devastated and we ask everyone to please respect their need for privacy in this difficult time. No further statements will be given." 
He collaborated with artists like Madonna, Adam Lambert, Rita Ora, Nicki Romero on tracks like "Lay Me Down," "Lonely Tonight," and "Girl Gone Wild." But his most successful tracks were "Wake Me Up," "Levels," and "Hey Brother." 
Rest in peace, Avicii. 
One is not gone because they have passed. One is gone because they are no longer remembered.
ASCAP pays out $1 billion in performance royalties
American Society of Composers, Authors, and Publishers (ASCAP) has officially paid out $1 billion in performance royalties to its 660,000+ members. This marks the first time the music publisher has paid out that much in royalties. In fact, it's up 10% since last year. 
ASCAP is a performance rights organization (PRO). For every song, there're two royalties that are paid: the royalty for the sound recording and then for the songwriters. The sound recording is usually owned by the label. The actually melodies, chords, etc, are owned by the songwriters. When their songs are played via a broadcast or live performance, ASCAP collects the royalties and distributes them to their rightful owners. 
Vivendi is looking at publicly listing Universal Music Group
Vivendi, the parent company for Universal Music Group, is currently working towards a deal that will "present the benefits of a potential listing of UMG to the supervisory board," states Vivendi CEO Arnaud de Puyfontaine. 
Universal Music Group's revenue, which came in at $6 billion, equated for roughly half of Vivendi's total revenue for 2017.
Universal Music Group has recently penned a deal with Facebook, Messenger, Oculus, and Instagram to provide content creators the ability to use copyrighted material in their content. 
Universal Music Group is one of the three major music labels, among Sony Music and Warner Music Group. The label is home to artists like Lady Gaga, Kanye West, Rihanna, Taylor Swift, and many more. 
H/T: Digital Music News