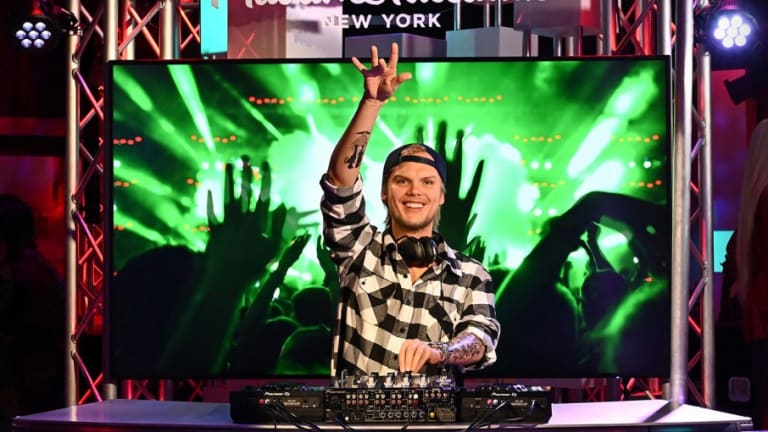 A Wax Figure of Avicii is On Display at Madame Tussauds in NYC
Avicii's memory has been honored with a waxwork recreation.
The NYC branch of world-famous wax museum Madame Tussauds has added a sorely missed EDM superstar to their gallery. In remembrance of superstar DJ/producer Avicii, a wax statue of the late Swedish talent is now an attraction at the location.
In order to recreate the likeness of Avicii (real name Tim Bergling), waxworkers analyzed hours footage of him performing. Typically, they take measurements of the subjects themselves, but were unable to do so his case.
Bergling's parents had also given their approval prior to the start of the project. "It was honestly a real pleasure working with them," said Tom Middleton, the general manager of Madame Tussauds in NYC. "They were fantastic. They were really involved and engaged every step of the way, from the initial conversations of 'Yes, we would love to be able to do this to celebrate his life,' all the way through to when the first clay sculpts were done, the first paint job and to the final product."
In April of last year, Bergling passed away of apparent suicide. His untimely death has caused music industry professionals far and wide to place greater emphasis on mental health. His posthumous album, TIM, came out in June of this year.
The wax statue will have clips and sounds from Bergling's landmark performances play back on nearby speakers.