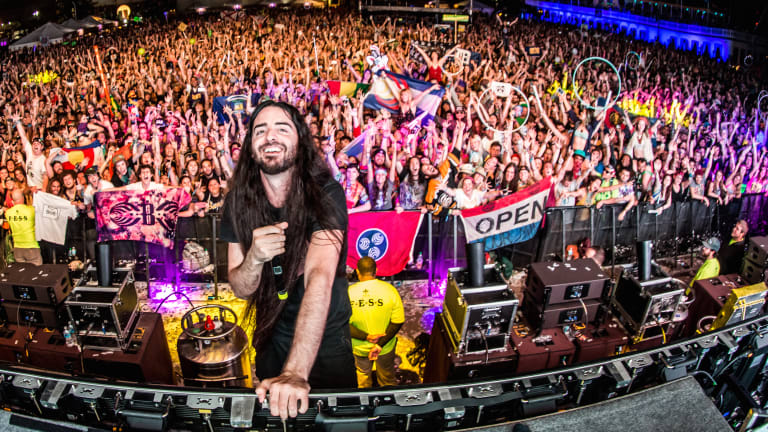 Bassnectar Announces Be Interactive Benefit Concert in Nashville
After its announcement, the event sold out immediately.
Bassnectar just announced a benefit concert for his recently-founded non-profit organization Be Interactive. Held at the Nashville Municipal Auditorium on the 13th of July, the fundraiser will include performances by Bassnectar (real name Lorin Ashton), TRUTH, Mr. Carmack, LSDREAM and Rhaksha. 
In addition to vibing to bass music, fans will be able to take part in onsite activations with non-government organizations and stand for Be Interactive, as proceeds will aid the non-profit in supporting volunteering, activism, and empowerment in the bass music community by working with other organizations. Tickets for the event went on sale on May 1st, and as Ashton recently announced with gratitude on social media, they sold out within less than 48 hours. 
Since its founding in the fall of 2018, Ashton's Be Interactive has organized and been part of numerous projects, including collecting meals and winter clothing for those in need during his NYE360 event in Greensboro, North Carolina, cleaning a World Heritage Site from trash, collecting school supplies for students in need, raising money for music education and much more. Among others, they have partnered with HeadCount, To Write Love On Her Arms, Conscious Alliance, Students for Sensible Drug Policy, and are looking at a busy summer with many more events and actions. 
Follow Be Interactive
Facebook: facebook.com/BeInteractiveHQ
Instagram: instagram.com/BeInteractiveHQ
Twitter: twitter.com/BeInteractiveHQ
Website: beinteractivehq.org
Follow Bassnectar
Facebook: facebook.com/Bassnectar
Instagram: twitter.com/bassnectar
Twitter: instagram.com/bassnectar
SoundCloud: soundcloud.com/bassnectar