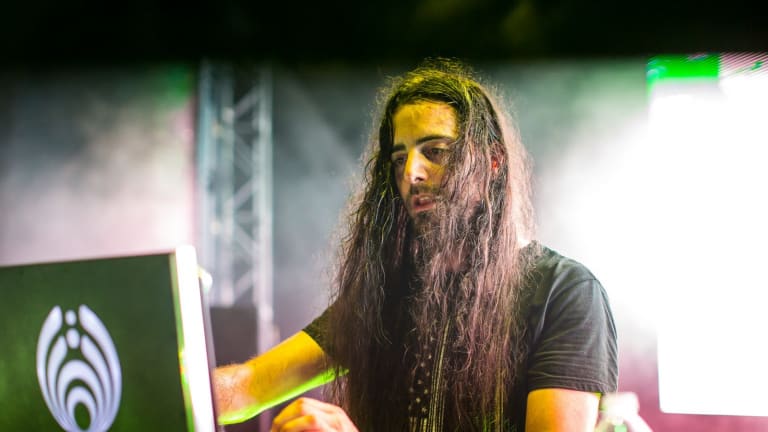 Bassnectar Gets Nasty Towards Canadian Artist On Twitter
Bassnectar write some salty tweets about Canadian artist Chris Dyer.
Bassnectar has been on a roll with aggressive tweets but this one really takes it too far. Chris Dyer is a Canadian artist who collaborates with an array of different festivals and events to display his art. Bassnectar and Chris met a decade ago at a small venue in Montreal and the DJ admired the guy's art. Now, Chris was offered to work with Bassnectar and create his poster for his upcoming annual New Year's bash. The artist was honored to get the job and shared a preview of what the poster would look like to social media. 
Bassnectar was not a happy camper. 
Apparently, Dyer didn't know there was an NDA about the event and revealed the art without consent. Bassnectar had a field day on Twitter about this. The DJ made rude remarks about Chris's art and called him unprofessional and disrespectful. Ouch. 
Chris took to Instagram and gave a sincere apology to Bassnectar, regardless of all the nasty remarks he made. Now that's a nice guy. Let's hope Bassnectar forgives him and allows him to be apart of the event again.