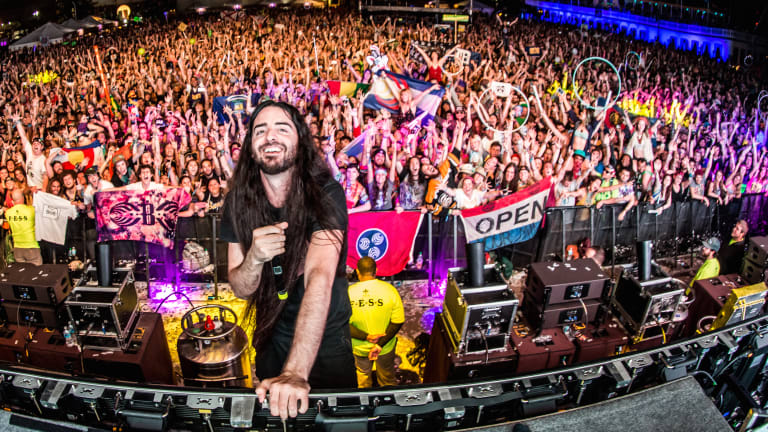 Bassnectar Unveils Four-Week High School Class on Climate Change
Bassnectar's Be Interactive nonprofit is giving educators free access to climate change coursework and materials.
Bassnectar unveiled the next big project from his non-profit organization Be Interactive. They've teamed up with Malanka Riabokin for a free four-week course on climate change.
The idea behind the project is that teachers do not have the time or resources to come up with lesson plans around climate change. With the tools provided by Be Interactive, they can easily integrate the coursework into their teaching plans.
The official website for the course gives background on the project and how teachers can use it. In their own words:
"At the time of this writing, teachers in public schools are woefully undersupported and overworked. The majority of teachers agree that climate change is a critical topic, however few feel they have the tools necessary to bring this education into their classrooms. 

The intent of this project was to create an all-inclusive tool, with no need for teachers to do personal research in order to feel prepared to teach the subjects, or to seek out and spend time researching or developing in-class activities or homework assignments."
On the website, educators will find the lesson plan, course materials, grading rubric, and more. The content is available as a free download. You can obtain the course materials and look over the suggested schedule here.
FOLLOW BASSNECTAR:
Facebook: facebook.com/Bassnectar
Twitter: twitter.com/Bassnectar
Instagram: instagram.com/Bassnectar
SoundCloud: soundcloud.com/bassnectar