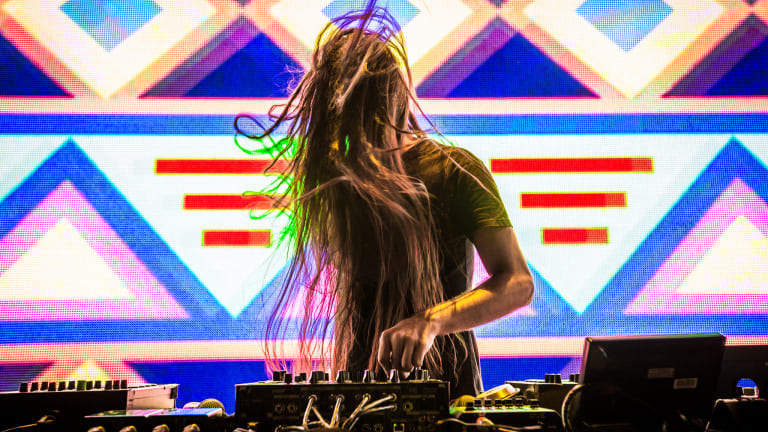 Bassnectar Donates $100,000 to Various Organizations in Support of Black Lives Matter
"Our team is sending out love, advocating for unity, and standing in solidarity with all who are a part of the BLM movement."
Bassnectar took to social media today to further align with the Black Lives Matter movement by announcing a series of donations to organizations fighting for racial equality in the wake of protests following the death of George Floyd.
"We're all deeply affected by the current events surrounding racial injustice and police brutality. And while we are upset and disturbed, we are also incredibly inspired to participate and eager to be a part of the solutions," Bassnectar wrote in a post shared on Facebook. "We want to pause another week on anything music related, and continue to focus on engagement, education, and activism - and we want to invite you to join us, get involved, and find out how you can participate."
In his Facebook post, Bassnectar said he plans to donate $100,000, which will be split among five organizations that are fighting for racial justice and equality. Those organizations are Black Lives Matter, Color Of Change, Campaign Zero, Media Justice, and the NAACP Legal Defense and Education Fund.
According to the post, Bassnectar's donation to each organization correlates to a specific theme.
> Empowerment: Racial Equality + Anti-Racism
> Social Justice: Solidarity & Unity
> Education: Communication, Information & Truth
> Demanding Change: Reform, Policy & Oversight
> Activism: Organization, Engagement & Protest
You can read his post in full below.
For a longer list of organizations to donate to and petitions to sign in the fight for racial justice and equality, click here.
FOLLOW BASSNECTAR:
Facebook: facebook.com/Bassnectar
Twitter: twitter.com/bassnectar
Instagram: instagram.com/bassnectar
SoundCloud: soundcloud.com/bassnectar