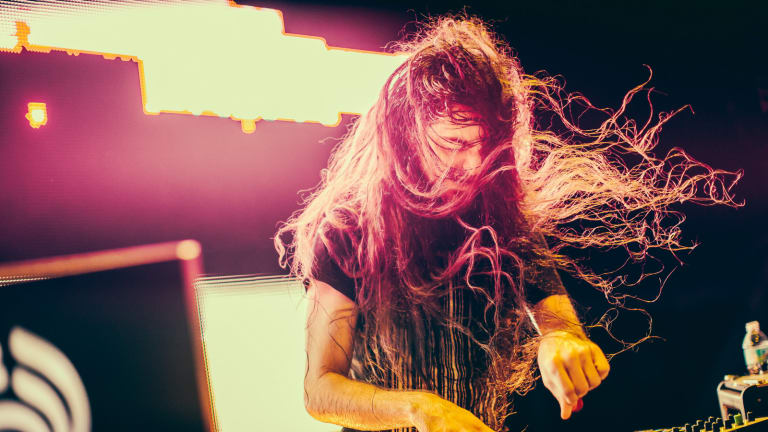 Bassnectar Announces Charity Drive to Bring Food to Flint, Michigan
The initiative will aim to bring 35,000 meals to the city of Flint.
Bassnectar has been amping up his humanitarian efforts as of late. His nonprofit organization, Be Interactive, has already launched an initiative to fund free therapy for people seeking mental health assistance. He's also launched a free, four-week class on climate change. Now, Bassnectar (real name Lorin Ashton) is taking his efforts to the city of Flint, Michigan, where difficulties still loom after the city's water was revealed to be contaminated with lead in 2014.
Be Interactive and Ashton will seek to bring 35,000 meals to the city of Flint in order to help those who are still struggling with the water crisis. At the top of Flint's list of needs due to the crisis are (of course) water and food. This initiative aims to bring meals to those in need in Flint, via Be Interactive and Conscious Alliance, with collections happening at the three-day Freakstyle: Day Of The Dead party in Grand Rapids. 
"Years after the Flint Water Crisis, despite heroic activism and resilience in the city, lasting challenges remain. Bassnectar fans asked us to come together around the water crisis, and the opportunity is finally here," said Lia Holland, executive director of Be Interactive. "We're asking Bassnectar fans to select special, extra healthy and fun foods for their donations, things that kids will be excited to eat."
Those who donate large amounts (20+ non-perishable items) will receive a free Freakstyle lunchbox as a gift. Fans can find tickets for Freakstyle and more information about the charity initiative here.
FOLLOW BASSNECTAR:
Facebook: facebook.com/Bassnectar
Twitter: twitter.com/bassnectar
Instagram: instagram.com/bassnectar
SoundCloud: soundcloud.com/bassnectar