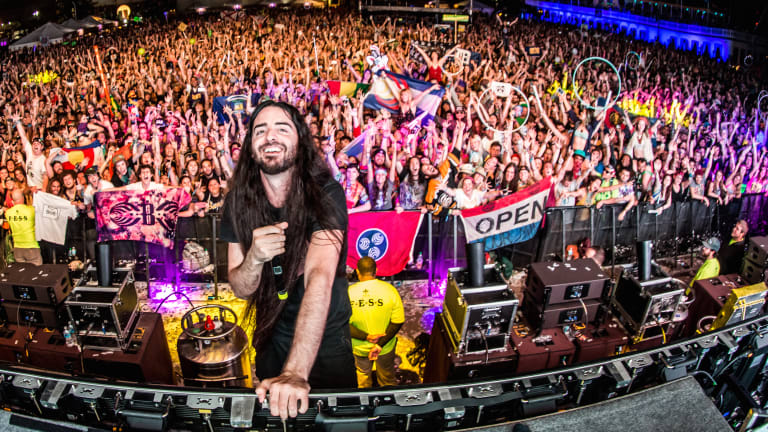 Bassnectar Doubles Down on Free Therapy Initiative Due to Overwhelming Response
Bassnectar is doubling the amount of free therapy offered by his partnership with Be Interactive and Better Help.
Within 20 hours after going live, an initiative between Bassnectar, nonprofit organization Be Interactive and online behavioral health services portal BetterHelp set up 1,000 applicants with a free month of therapy. Now, the staggering response has prompted all aforementioned parties to double that number.
In a blog post on his website, Bassnectar (real name Lorin Ashton) revealed that for each ticket sold to his upcoming Day of the Dead party, $2 will be allocated towards providing another 1,000 applicants with services, bringing the total number of recipients to 2,000. The first round had been funded with profits from Bass Center XII ticket sales.
Ashton's career in electronic music extends back much further than his meteoric rise in the midst of the EDM boom of the past decade. He inaugurated the Bassnectar project with a 2001 mixtape titled Freakbeats for the Beatfreaks and journeyed through styles like breakbeat, drum and bass and trip-hop prior to honing in on his dictinct, bass-heavy signature sound.
A portal to apply for a free month of therapy through Ashton, Be Interactive and BetterHelp's initiative will soon be available here.
FOLLOW BASSNECTAR:
Facebook: facebook.com/Bassnectar
Twitter: twitter.com/Bassnectar
Instagram: instagram.com/Bassnectar
SoundCloud: soundcloud.com/bassnectar