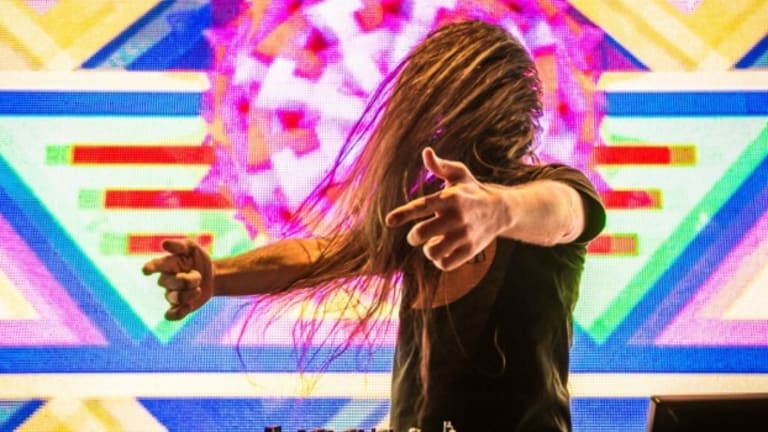 Two Nights of Bassnectar: Freestyle Sessions Up in the Air Due to Technical Difficulties
The 1STBANK Center must unexpectedly close for the next week according to Bassnectar.
Following a successful first night, the remaining two days of Freestyle Sessions Summer Gathering will not go on as planned per a statement post to Bassnectar's social media channels. The event, which he curates and headlines annually, will no longer take place at the 1STBANK Center in Broomfield, Colorado due to a technical mishap.
According to the statement, the venue experienced an undisclosed breakdown that required immediate repair. Bassnectar (real name Lorin Ashton) has said that the malfunction had nothing to do with him or his team and that ticket holders will be issued refunds.
Ashton conceived of Freestlye Sessions as a platform to styles of music that don't work in the context of his typical festival sets. He announced the 2019 edition back in February, revealing Thelem, Pushloop and Phutureprimitive as supporting acts.
Bassnectar has said that he and the event organizers are brainstorming solutions for the unsavory turn of events. He has not disclosed any concrete plans to relocate or arrange a makeup event at the time of writing.
FOLLOW BASSNECTAR:
Facebook: facebook.com/Bassnectar
Twitter: twitter.com/Bassnectar
Instagram: instagram.com/Bassnectar
SoundCloud: soundcloud.com/bassnectar