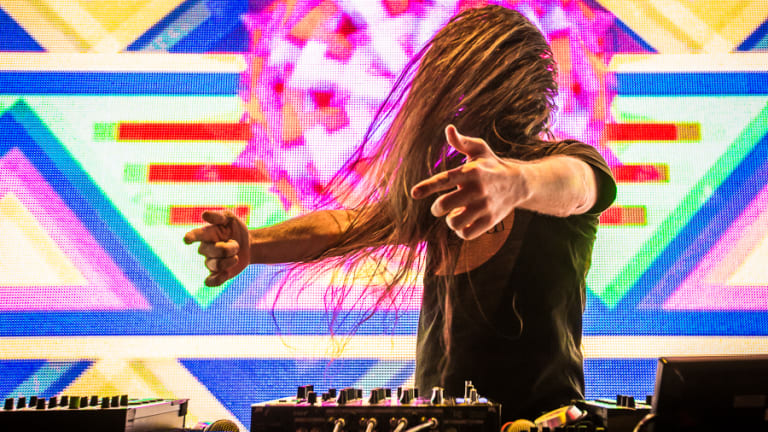 Bassnectar Announces Free Show Following Presentation of Impeachment Articles
Bassnectar followed up on a comment he had more than two years ago about doing a free performance surrounding impeachment proceedings.
Bassnectar has announced he is throwing a free show somewhere in the US at a date still to be announced. The announcement harkened back to a statement Bassnectar (real name Lorin Ashton) had made over two years ago suggesting he would play for free at President Donald Trump's impeachment.
Today, the House Judiciary Chairman Jerry Nadler announced House Democrats intend to bring two articles of impeachment against President Trump to a vote. One for Abuse of Power, and one for Obstruction of Congress. If the House vote to impeach the President passes, a trial in the Senate will begin thereafter.
With the impeachment proceedings underway, Bassnectar took to Twitter to follow up on a comment he made more than two years ago on April Fool's Day 2017 to be exact. At that time, Bassnectar commented that any "announcements" of new shows on that day were simply April Fools Pranks. He followed that up with saying the only real show he would play was at the President's impeachment. 
At the time of writing it's unclear as to where and when Bassnectar's forthcoming show will take place but the "Speakerbox" producer seems eager to deliver on a free event for his fans sooner than later. 
FOLLOW BASSNECTAR:
Facebook: facebook.com/Bassnectar
Twitter: twitter.com/bassnectar
Instagram: instagram.com/bassnectar
SoundCloud: soundcloud.com/bassnectar