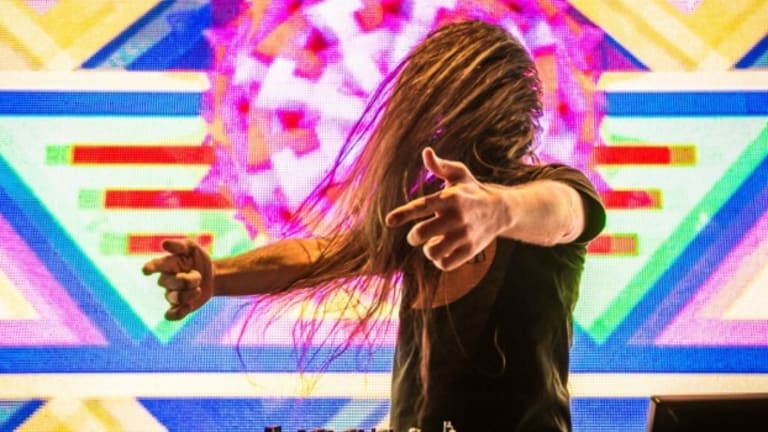 Bassnectar to Release New Music Very Soon Under His Naux Faux Side Project
More new music from Bassnectar under new side project with longtime buddy and collaborator Sayr is on the way, and it's coming in hot and quick!
One of the biggest names in bass music, Lorin Ashton or Bassnectar as most know him, has been blessing his fans with a lot of new music through 2017 and from the looks of it now, he plans to continue well into 2018.
Last year, Bassnectar announced a side project by the name of NAUX FAUX with his longtime buddy and collaborator from back in the day, Sayr. He went on to mention how this project was all about an old-school psychedelic downtempo sound, tracing back to his early musical roots.
Hot on the heels of the release of Reflective Pt. 2 EP, in true Bassnectar fashion he released a remix of "Psyopia" by NAUX FAUX. As a sign of what was in store and to come, the track only got the excitement levels rising and everyone wanting more of this new sound from their idol.
As a feeler for what was in store for the duo's project, during the release of "Psyopia" remix by Bassnectar he explained,

"Naux Faux is a new Bassnectar side project with long-time collaborator Sayr, it's a throwback to a long-lost era of deep, mystical electronic music: analog synths, shimmering sounds, pulsing chords, chopped up breaks… A tribute to the magical days of the side room, the sunrise set, the discovery of new spellbinding frequencies… Fans of "Mesmerizing the Ultra" will likely find special delight in this…"
If the Psyopia remix was a sign of what's in store, we're totally down and all for this! We're trying to keep those excitement levels in check after hearing the news about the upcoming EP, but in the meantime, check back right here cause we'll be sure to bring it to you as soon as possible!
H/T: Your EDM