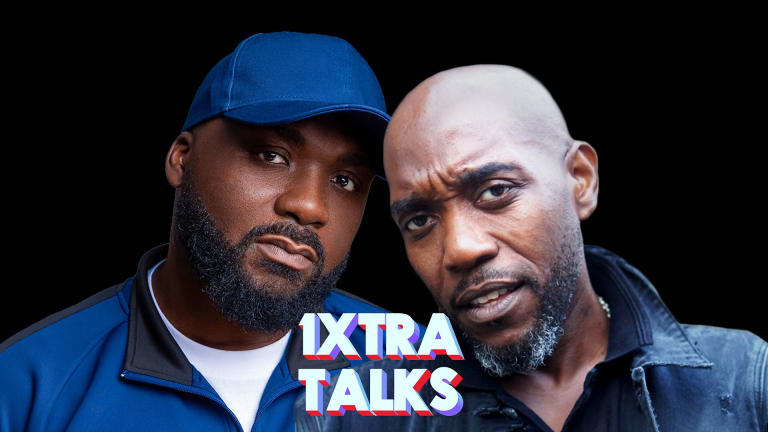 BBC Radio 1 Xtra Hosts Black Lives Matter Special with Seani B and DJ Ace
The London DJs discussed current events related to George Floyd's death as well as their own experiences.
On Tuesday, June 2nd, the music industry participated in a sweeping blackout to align with the Black Lives Matter movement in light of George Floyd's death. Whether they completely halted operations or paused activity on their social media accounts, nearly every company and brand in the industry implemented its own procedures in solidarity.
BBC Radio 1 Xtra took their support a step further, though, by hosting a special program featuring Seani B and DJ Ace. The episode featured the London DJs facilitating a candid discussion about Floyd's death and the protests that ensued, as well as music about Black empowerment. The station also invited guests to call in and share their own experiences, taking to Twitter to encourage listeners to get involved. "We know so many struggle to get their voices heard so we want to invite you to get involved and share your experiences on 1Xtra," the tweet said.
"This is a conversation that is long overdue," said DJ Ace in a press statement. "It's sad that it's taken recent events to make it happen but I'm more than ready to help facilitate a platform for dialogue, a chance to vent pain and frustration and hopefully a catalyst to spark some change."
You can listen to the full episode with Seani B and DJ Ace here.
FOLLOW BBC RADIO 1 XTRA:
Twitter: twitter.com/1Xtra
Facebook: facebook.com/bbc1xtra/
Instagram: instagram.com/bbc1xtra
FOLLOW DJ ACE:
Twitter: twitter.com/1Xtra
Facebook: facebook.com/bbc1xtra/
Instagram: instagram.com/bbc1xtra
FOLLOW SEANI B:
Twitter: twitter.com/seanibremix
Instagram: instagram.com/seanibremix