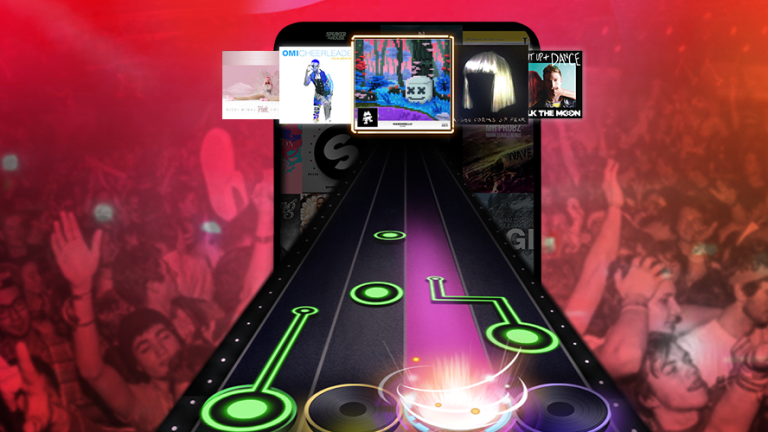 Beat Fever Is Connecting Artist and Music Fans Like Never Before
Beat Fever's innovative Marking Platform is changing to game for artists and fans.
Combine awesome music with an interactive mobile game and what do you get? Beat Fever. Launched in August 2017, this unique game has become an artist's best friend for getting their music out to a larger community. Beat Fever has accumulated over 8.6 million players in 155 countries! That's a pretty large community if you ask me. With the introduction of their new Marketing Platform, the company is determined to connect artists to their fans as much as possible. In order to do so, they are allowing artists to instantly launch new music to gain more streams and fans through the gameplay.
This is how it works. Players tap to the beat of a song to complete a challenge. Then they are directed to the track so they can listen to it in its entirety on Spotify, Apple Music, Youtube and more. Many artists like R3HAB, Steve Aoki, Spinnin Records and Monstercat Records have utilized the amazing marketing strategy.
R3HAB:
"Beat Fever licenses and markets my music to fans around the world creating a whole new avenue for my music on the mobile phone. What else do you need to know? I've seen amazing engagement on Facebook, and millions of streams of my new songs through their support. I can't wait to drop my new album in Beat Fever, as part of my global marketing plan this coming August."
Orri Sachar from Monsertcat:
"We launched 'Take Me There' by Conro in Beat Fever on the same day the track dropped on all music platforms and saw a spike in followers, streams, and views. It's now Conro's breakout hit for 2018 and has climbed the Mediabase Dance Radio Charts, currently sitting at #3 in the top 5 alongside Marshmello, Calvin Harris, Zedd and Cash Cash."
Beat Fever's strategy is showing incredible results. Streams, plays, and exposure are growing exponentially with the mobile game. Steve Aoki's track "Azukita" was promoted in the game for only 2 weeks, increasing Steve Aoki's Spotify plays by 61% and adding over 2.3 million more streams! It's safe to say Beat Fever is making a big impact in the music world, and bringing more engagement to social media platforms as well.
Beat Fever is available on iOS and Google Play.