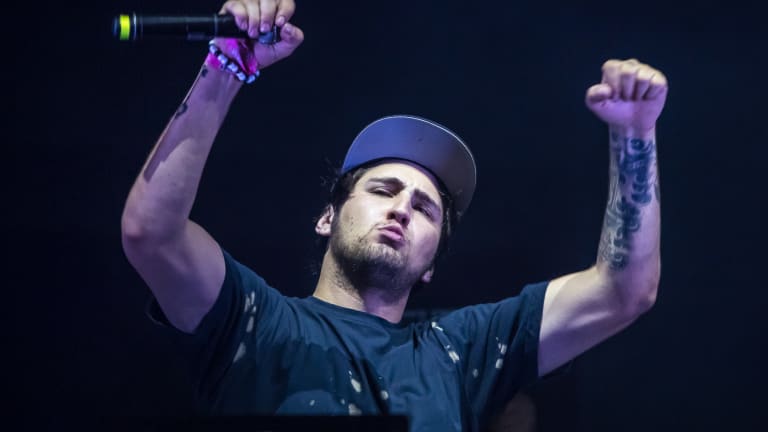 Beatport Introduces Bass House Genre Category
Tchami, Malaa, Jauz and AC Slater now have their own page on Beatport.
The bass house boom may have come and gone, but the genre still finds its way into plenty of DJ sets. Beatport appears to have recognized its appeal as they've implemented a "Bass House" category into their online store's interface.
Characterized by a fusion of four-on-the-floor beat structures and dubstep-reminiscent bass lines, the bass house genre came in the wake of songs like Jauz' 2014 hit single, "Feel The Volume." Music by artists like Tchami, Malaa, JOYRYDE and Skrillex will find their way onto Beatport's Bass House page. 
"The launch of a new genre, like Bass House, is exciting," said Malaa of the new Beatport category. "It's the recognition of a new sound, representing an evolution in electronic music."
"Bass House is a very useful sub-genre for browsing on Beatport," added AC Slater. It fills in all the gaps between garage/bassline and future house/electro. The Bass House section will undoubtedly include loads of exciting releases and artists." 
Shortly after launching in 2004, Beatport cornered the market on electronic music downloads during a time in which droves of DJs abandoned vinyl in favor of MP3s. The rise of streaming platforms hurt their business - as did an ill-fated 2013 buyout from EDM conglomerate SFX Entertainment - but the platform has made a comeback by refocusing on the selectors that make up their primary market.
Beatport also recently announced the first drum and bass single to hit #1 on its Beatport Top 100 Songs & DJ Tracks chart: Benny L's remix of "Police In Helicopter" by John Holt.
Follow Beatport:
Facebook: facebook.com/beatport
Twitter: twitter.com/beatport
Instagram: instagram.com/beatport