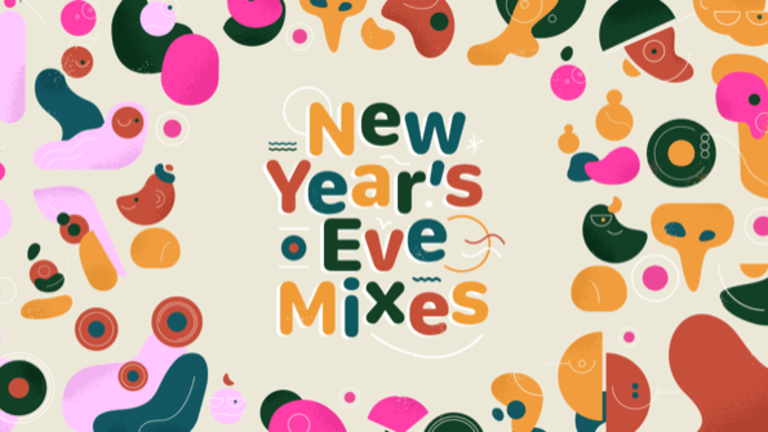 Beats 1's weekly radio show One Mix is celebrating the New Year with a day's worth of electronic music mixes on December 31st. The 24-hour session will be hosted by singer/songwriter, DJ/producer, and Sydney native Anna Lunoe, and U.K. house producer Jax Jones. Both hosts will have exclusive mixes during the session as well.
Tune in here, exclusively on Apple Music.
From trap to techno, legendary to up-and-coming, One Mix has hosted artists from all across the electronic music spectrum this year. The 24-hour mix session will replay the year's best mixes, with electronic music mainstays like The Black Madonna, Carl Cox, and Moby, as well as modern stars like Martin Garrix and Alison Wonderland.
Plenty of rising producers are featured as well, including SG Lewis, M22 and George Fitzgerald. Those looking for distinct takes on classic genres can turn to mixes from artists like Lane 8 and Tchami, while those who prefer no-nonsense electronic music can tune into mixes from Claptone and Claude VonStroke.
Check out the full schedule for Beat 1's 24-hour New Year mix session on December 31 below:
| UK Time | LA Time | NY Time | Artist |
| --- | --- | --- | --- |
| 09:00 | 01:00 | 04:00 | Ministry of Sound |
| 10:00 | 02:00 | 05:00 | Anna Lunoe |
| 11:00  | 03:00  | 06:00 | Claptone |
| 12:00  | 04:00  | 07:00 | Tchami |
| 13:00   | 05:00 | 08:00 | Nervo |
| 14:00   | 06:00 | 09:00 | George Fitzgerald |
| 15:00   | 07:00 | 10:00 | M22 |
| 16:00   | 08:00 | 11:00 | Alison Wonderland |
| 17:00   | 09:00 | 12:00 | High Contrast |
| 18:00   | 10:00 | 13:00 | SG Lewis |
| 19:00   | 11:00 | 14:00 | The Black Madonna |
| 20:00   | 12:00 | 15:00 | Claude VonStroke |
| 21:00  | 13:00 | 16:00 | Lane 8 |
| 22:00   | 14:00 | 17:00 | Black Coffee |
| 23:00   | 15:00 | 18:00 | Blond:ish |
| 00:00    | 16:00 | 19:00 | Jax Jones |
| 01:00   | 17:00 | 20:00 | Carl Cox |
| 02:00  | 18:00 | 21:00 | Maya Jane Coles |
| 03:00    | 19:00 | 22:00 | Solardo |
| 04:00  | 20:00 | 23:00 | Charlotte de Witte |
| 05:00   | 21:00 | 00:00 | Moby |
| 06:00   | 22:00 | 01:00 | Sofi Tukker |
| 07:00   | 23:00 | 02:00 | Chris Lake |
| 08:00   | 00:00 | 03:00 | Martin Garrix |