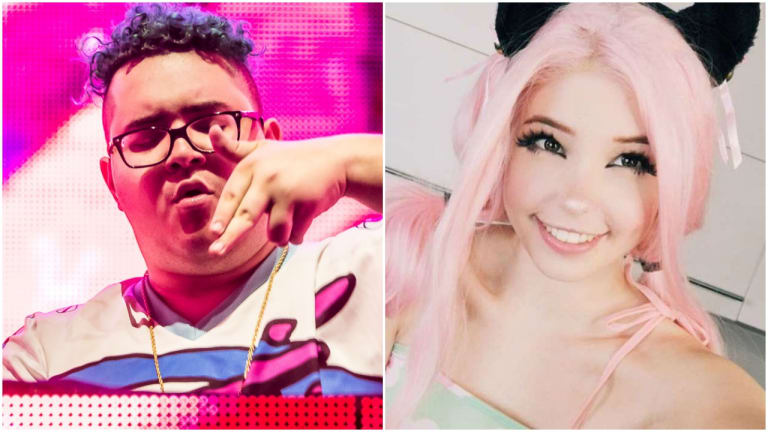 Slushii Shares Apparent Clip of Cosplayer Belle Delphine Eating a Photo of Him
Well, that's an interesting crossover for Slushii.
Slushii has proven resourceful enough to find an audience in unexpected entertainment markets, but his latest tie-in may come as a surprise. The Los Angeles DJ/producer appears to have been given an unconventional shout-out by world-famous cosplayer Belle Delphine.
In a video clip tweeted by Slushii, the risqué Instagram star can be seen biting off and chewing pieces of a printed photo of him. She is presumably drawing reference to a recent video in which she ate a picture of Swedish YouTube personality PewDiePie.
The PewDiePie video was one of many uploaded to Delphine's PornHub channel, which she launched to hold up her end of the deal after one of her photos surpassed one million likes on Instagram. The stunt ended up being a massive troll as she only uploaded innocuous videos with misleadingly suggestive titles.
In more on-brand news, Slushii also looks to have a Marshmello collaboration that will appear on the latter artist's upcoming album.
FOLLOW SLUSHII:
Facebook: facebook.com/SlushiiMusic
Twitter: twitter.com/SlushiiMusic
Instagram: instagram.com/slushiimusic
SoundCloud: soundcloud.com/slushiimusic