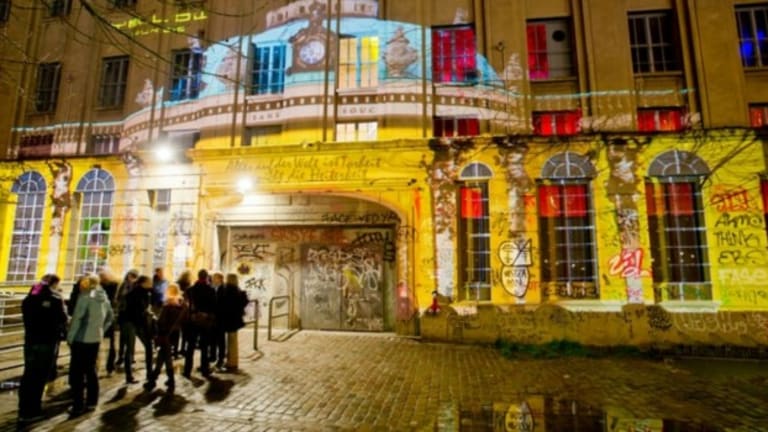 Berlin's Iconic Berghain Announces Epic Line up for a 60 Hour NYE Extravaganza
The techno mecca of the world in Berlin is all set to host a whooping 60 hour event to bring in 2018 in style!
When you talk about Berghain, you think of the iconic Berlin staple and its unrelenting techno beats spanning over its four floors and cavernous rooms. Not to mention the exclusivity and countless number of stories we've heard about the nerves people face in those long queues before approaching the entrance. Each night, the queue for this notorious nightclub is filled with the same burning question in a myriad of languages: "Are we going to get in?" By the time you get to the door and find yourself staring into the eyes of the infamous doorman, Sven, your might as well be facing the terrestrial equivalent of receiving a judgement from Saint Peter at the Pearly Gates.

Split over four levels, the popular rave cave on the upper most level which is called the Panorama Bar has made it onto DJ Mag's list of Top 100 Clubs at a whooping spot at 12. The other three spaces in the complex include the namesake Berghain, XXX-Floor and Elektroakustischer Salon.
Take a look at these intuitive Infographics to get a better idea of what the club looks like. For a lot of people, this might kind of be the only way! Yes, googling it shows hardly ANY images which show anything and also apparently upon entry, camera lenses of all the guests are covered by a colorful sticker and photography is prohibited - screaming exclusivity 101!
With all of that in mind, you can trust that the techno dance temple in Berlin to do NYE like no other! With a 60 hour New Years Eve marathon scheduled to begin on December 30th, just before midnight on NYE day, and go on way past the new year into January 2nd, THIS definitely sounds like the definition of the perfect way to ring in the new year!
The event which is called Silvester Klubnacht, has a drool-worthy lineup of 40 artists featuring the cream of the crop in techno world, with is a perfect mix of the regulars and residents as well as some stand out guest performances planned out. The extensive line up has the likes of Ben Klock, The Black Madonna, Dr. Rubinstein, DVS1, Rødhåd to name a few.

The lineup also includes a live performance by LSD, the collaborative project from Luke Slater, Steve Bicknell and David Sumner (Function), as well as sets from Boris, Danny Tenaglia, Anthony Parasole, Marcel Dettmann and a TON more.
Also, you if you're making your way to the mecca of techno music to give entry a shot to bring in the best possible NYE, click here for some sound advice and tips on how to make your way in courtesy BBC !
View the full lineup for the NYE event of the year, hands down - Berghain Silvester Klubnacht below -

Berghain:
Answer Code Request
Ben Klock
Boris
Dr. Rubinstein
DVS1
Etapp Kyle
Kangding
Ray Kobosil
LSD [Luke Slater, Steve Bicknell, David Sumner (Function)]
Marcel Dettmann
Mykki Blanco
Norman Nodge
Rødhåd
Somewhen
Panorama Bar:
Anthony Parasole
Danny Tenaglia
Efdemin
Gerd Janson
Massimiliano Pagliara
Nick Höppner
Roi Perez
Ryan Elliott
Steffi
Tama Sumo
The Black Madonna
Virginia
Volvox
XXX-Floor:
Discodromo
Gideön
I-F
nd_baumecker
Skatebård
Soundstream
Elektroakustischer Salon:
B12 (live)
Atom™
Fiedel
Jenus
Rainforest Spiritual Enslavement [Dominick Fernow]
Martyn
Nathan Fake
H/T: Mixmag