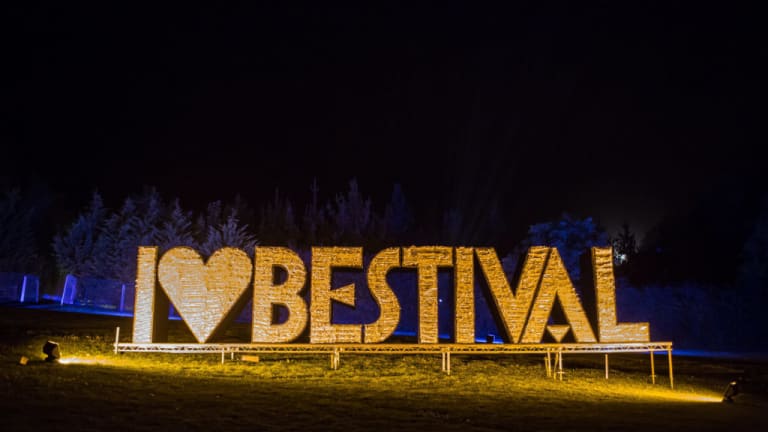 Bestival Set to Introduce On-site Drug Testing Facilities For its 2018 Edition
Taking a major step towards the safety and well-being of their attendees, Bestival is leaping towards on-site drug testing facilities this year following a number of drug related deaths at other festivals in the UK.
Following suit after a number of festivals in the UK who stepped up to facilitate on-site drug testing in the wake of numerous drug related deaths at festivals, Bestival will now have it too. In only its second year at its new venue at Lulworth Castle in Lulworth, Dorset, the festival was previously held in the Isle of Wight since it began back in 2004.
Among other festivals, Bestival itself came into the spotlight last year for the apparent drug related death of 25 year old Louella Michie, daughter of UK TV star John Michie. 
"In the interests of public safety, Bestival has always strongly advised festivalgoers to avoid taking any illegal substances," a Bestival spokesperson told The Independent.
"However, harm reduction and customer welfare are our priorities, so we are working with agencies to explore all public health options to ensure audience choice and safety."
While music festivals around the world and in the UK too have a Zero tolerance policy, a number of festivals in the U.K. like Parklife, The Secret Garden, and Love Saves The Day to name a few have stepped up to set up on-site drug testing facilities and the iconic mainstay, Bestival will be following suit this year. This will, in essence, allow any of the 50,000 odd attendees flocking into the festival to test their narcotics to see if they have dangerous levels of intoxicants or poisons without fear of being arrested.
Harm reduction and nonprofit charity organization, The Loop will be taking charge of the testing facilities at Bestival after helping Bristol based Love Saves The Day festival, as well as other festivals who tested the introduction of providing these facilities onsite, drastically reduce their drug-related hospitalizations earlier this year.  
Speaking about how the addition of this facility aids towards the wellbeing of festival attendees, Tom Paine, director at Love Saves The Day said,
"Initiatives like this are undoubtedly saving lives in today's festival climate." 
Bestival will be taking place from August 2-5, earlier then it usually is this year and will be headlined by London Grammar, Silk City, M.I.A and a ton of more acts.  
H/T: Mixmag and The Independent