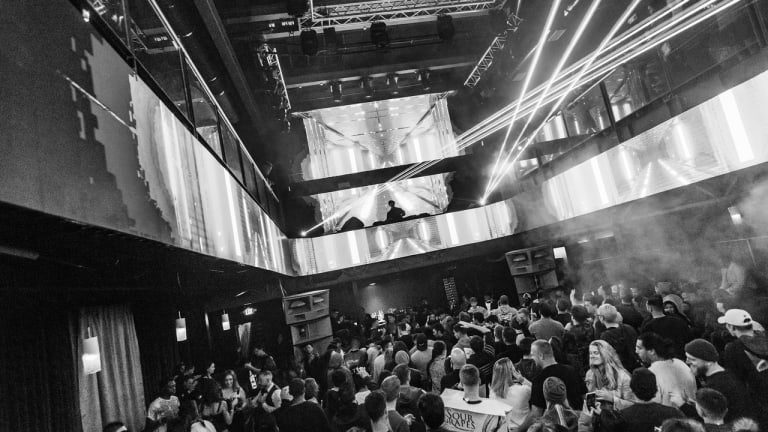 Beta 2.0 Boilover: Key Staff Leave Amid Relaunch Complications
Core team members have resigned or been terminated following the Denver nightclub's false restart.
Two months after Beta Nightclub reopened its doors as Beta 2.0, the Denver, Colorado club has suffered a severe turnover. At least six employees no longer hold positions with the company, including General Manager Andy Mora, Assistant General Manager Andy Cappelano, Security Manager Dustin Pickering, and Director of Marketing and Promotions Phil Scilippa (Disclosure: Scilippa is an EDM.com staff writer).
The remodel Beta 2.0 Co-Owners Brad Roulier and Mike McCray told us about earlier this year fell significantly behind schedule and over budget in the months that followed. After a season-long delay they were forced to reschedule the club's "sneak peek" events preceding the official grand opening with a fraction of the promised renovations. Problems from Beta's previous incarnation appear to have persisted after the relaunch, and added tensions between owners and employees led the aforementioned staff members to get fired or quit in the days leading up to this Thanksgiving.
Among the more common grievances aired by former staff members who wrote public resignation announcements was a bigger shift in programming than what management had previously proposed. In fact, 10 of the 18 events in the month following their grand opening weekend boasted hip-hop or open-format headliners despite previously shared plans for EDM and techno/house to account for Thursday, Friday and Sunday billings following the relaunch. 
Former employees also complained of nonpayment issues and made comments suggesting that the work environment had grown hostile. "There have been more brawls in two months than I have seen in years being inside that building," wrote a former Beta 2.0 bartender in a Facebook post.
"The vision was still there, but as time went on, it began changing into less and less of what we know as Beta and into something else entirely," Scilippa wrote in his his own post. "That is not inherently a bad thing, and I know many people will enjoy the new direction of the club under its new ownership, but it is no longer a good fit for me."
The "new ownership" in question is Valentes Corleons (real name Hussam Kayali), who invested in Beta's second coming shortly after the previous version of the club closed its doors in January. Kayali has held varying proportions of equity in nightlife brands like Purple Martini, Dorchester Social and Tryst Lounge since his foray into the industry 17 years ago.
In conversation with EDM.com, Roulier maintained that social media commentators have exaggerated the changes in programming. "Saying we are a straight hip-hop club is 100% not true," he said. "Whether I stay onboard or not the vision is the same."
Kayali defended the programming shift when we spoke to him over the phone. "The clubs I've owned, Dorchester Social and Purple Martini, we had a couple of shootings outside the club - they had nothing to do with me; we were closed - and that scared the staff [at Beta]," he said. "That's why they're freaking out about having hip-hop here, or making hip-hop four days a week, like there's going to be a shooting or stabbing. Shootings happen everywhere and it's not just because of hip-hop."
McCray did not immediately respond to EDM.com's request for comment.
Beta Nightclub originally opened its doors in 2008, fitted with a then-rare Funktion-One sound system that made it a favorite among touring DJs. Artists like Armin van Buuren, deadmau5, Tiësto and Kaskade graced its decks as the 2010-2012 EDM boom thrust electronic music into the mainstream spotlight. In 2011 it was named #1 nightclub in North America by DJ Mag.
At no point in the club's overhaul have its owners publicly disclosed the specific breakdowns that led to its shutdown after a nearly 11-year run. They hope to breathe new life into the new version by diversifying entertainment offerings. Sports betting is among the avenues its owners intend to explore, and the hotly debated outdoor pool remains on their agenda.
Beta 2.0's calendar for the rest of December 2019 has not been announced at the time of writing.