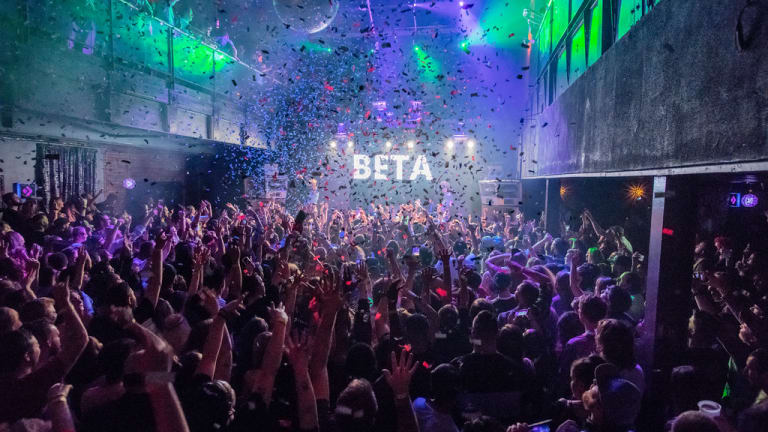 "Sneak Peek" Announced for Beta 2.0 Ahead of Grand Reopening
A fixture of Denver's nightlife scene has firmed up plans for their highly anticipated return.
This spring, EDM.com broke the news that Beta Nightclub in Denver, Colorado would reopen as Beta 2.0 following remodeling and renovations. The club's management have now revealed that a sneak peek of the updated space will take place on the evening of Saturday, September 28th.
According to a statement, Beta 2.0 will boast an elevated DJ booth, custom lighting and art installations, and brand-new VIP areas. The club's hotly debated outdoor pool remains under construction. NV Concepts has come onboard to assist with talent buying, and in addition to events curated by familiar brands like Global Dance, Reload Productions and Party Guru Productions, programming will include eSports, Latin nights and networking parties.
The original Beta Nightclub launched in the spring of 2008 and became a favorite among globe-trotting DJs for its once rare Funktion One sound system. The club's management gave no official reason for its early 2019 closure, only hinting at plans to eventually relaunch. For a time it was unclear whether the club would change its name or be acquired by new owners, but it will fundamentally remain the same company.
"We are incredibly excited and proud of what we have accomplished with the venue thus far, and we are looking forward to presenting Denver with with an unparalleled nightlife experience," Beta 2.0 co-owner Mike McCray said in a phone call with EDM.. "Brad [Roulier] and I have put our combined 50-60 years of being in this industry into the layout of the club."
Beta 2.0 will soon announce their grand opening as well as a more detailed event schedule. In the meantime, tickets to the sneak peek will go on sale Thursday, September 12th.
FOLLOW BETA 2.0:
Facebook: facebook.com/betanightclub
Twitter: twitter.com/BetaNightclub
Instagram: instagram.com/betanightclub